Distinguished Gentleman's Ride partnership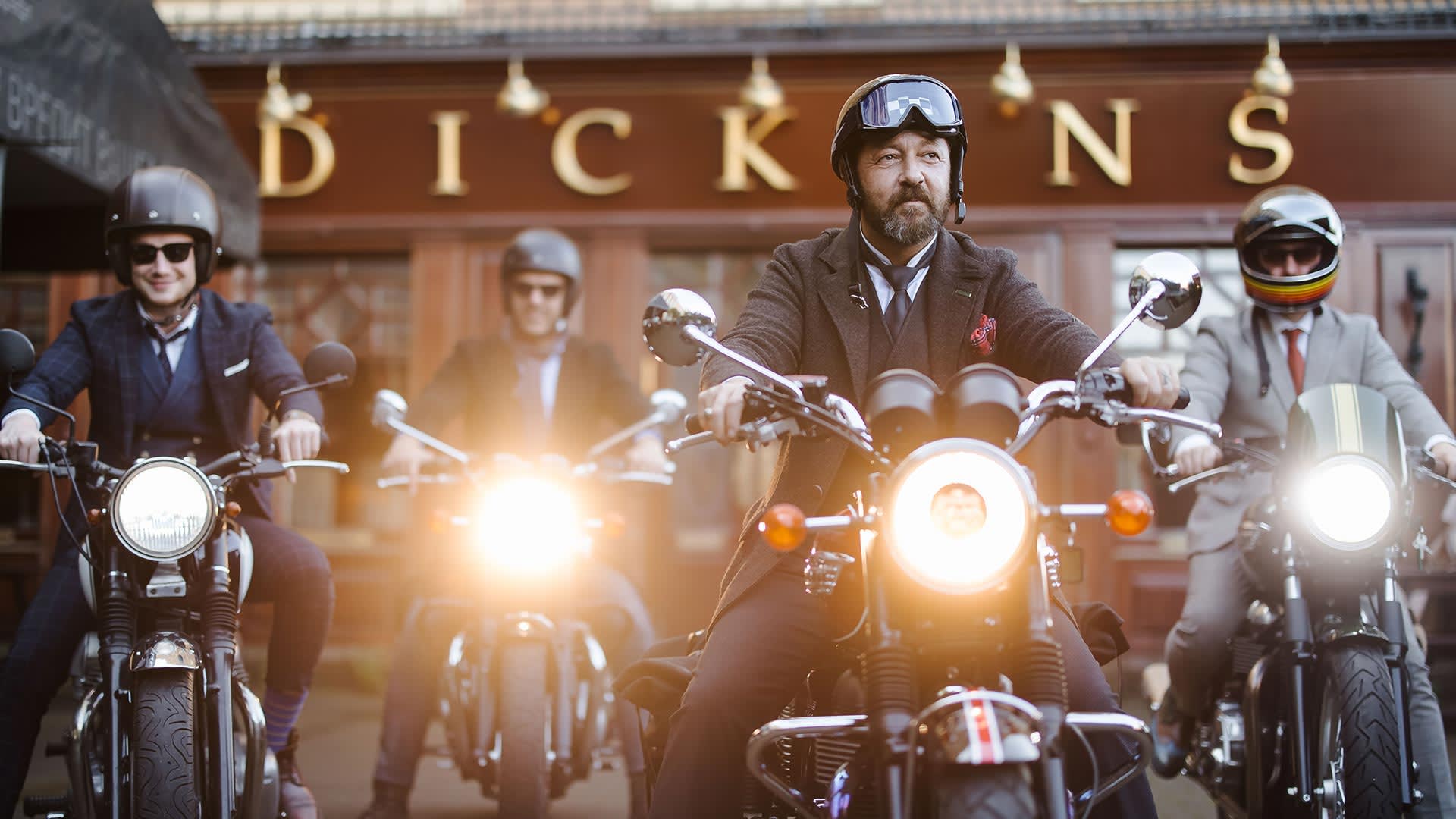 The Distinguished Gentleman's ride unites thousands of classic and vintage-style motorcycle fans from all over the world, to raise funds and awareness for men's health.
Founded in Sydney, Australia in 2012, the DGR was created by Mark Hawwa as a wonderful new way to bring together motorcycle enthusiasts, focused on a common cause for good.
Today the DGR spans the globe, with more than 90,000 riders taking to the streets, in more than 800 cities. The DGR has raised over $37m USD for prostate cancer research and men's mental health.
Triumph became the official motorcycle partner in 2014, with a commitment to build awareness, grow participation and increase fundraising in support of this worthy cause.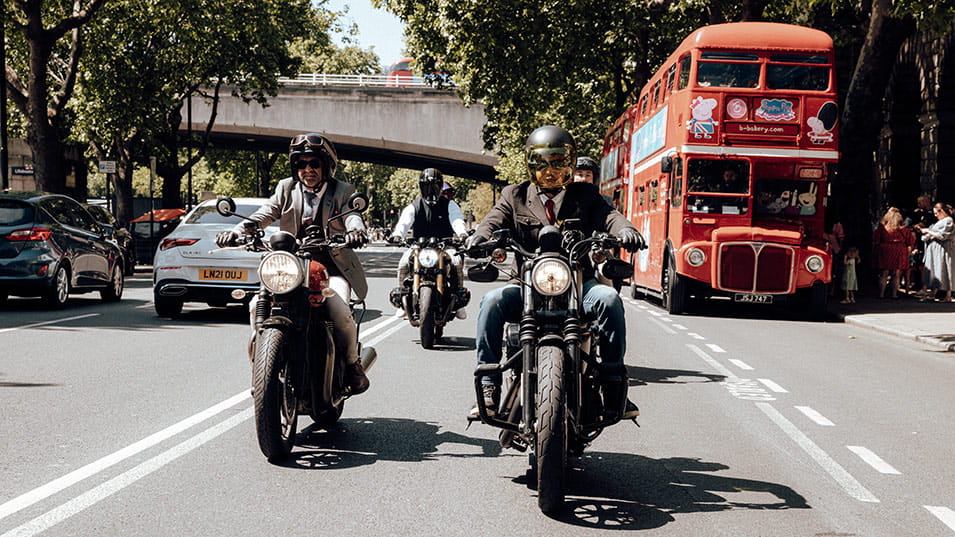 From financial support and resources, that helped to raise the profile of the DGR globally, to motivating fundraisers with motorcycles as rewards, everyone involved at Triumph is proud to play their part in growing this incredible community.
During this fantastic 10-year partnership, we also created many unique motorcycles to promote this wonderful event, including a one-of-a-kind Triumph Thruxton RS DGR Edition and a custom '1959 Legends' Triumph Bonneville T120 with a matching Gibson Les Paul Standard guitar, and the Dapper Bonnie, a one-off custom Bonneville T100.


A BRIEF HISTORY OF THE TRIUMPH AND DGR PARTNERSHIP
On 28th September 2014 the first Triumph-sponsored DGR took place in 58 counties, 257 cities and it was attended by 20,000 dapper-dressed classic and vintage riders, raising a total of $1.5m. Growing to 79 countries, 410 cities, 37,000 riders and $2.3m raised in 2015, and 90 countries, 57,000 riders and $3.6m in 2016, these numbers have just kept growing and growing – up to the DGR's record breaking year in 2019, where 116,00 riders raised $6m by riding dapper together in an amazing 104 countries across the world.
The 2020 Covid-19 pandemic presented a challenging landscape for The Distinguished Gentleman's Ride and riders alike. Despite such difficult times and dynamics, the DGR worked hard to develop a new format that made it possible for riders to show their support and passion safely, with the Ride Solo Together event. This enabled the global DGR community to achieve its most global event ever, with 171 countries and 2,531 locations riding solo together, all connected together through social media.
As challenges persisted during 2021 The Distinguished Gentleman's ride adapted its format again to reflect the different level of restrictions worldwide, where depending on the restrictions in place in each area DGR fans enjoy a normal group ride event, route only or solo ride.
As a result of this evolved approach, we saw a considerable increase in participants and funds raised compared to the previous year with 65,300 riders, almost 10,000 more compared to 2020, raising $4.1m, $1.4m more than 2020. In 2021, the event moved from September to May, and every indication gives hope and confidence for an amazing ride in 2022 ride, which everyone involved is committed to making the most successful year ever.