The Distinguished Gentleman's Ride 2019
ride for the people you love
Many thousands of distinguished gentlefolk all over the world raise funds as part of the DGR because of their very personal connection with men's health issues.
These uplifting video stories showcase the very personal connection that riders have with the DGR. We hope they inspire others into raising even more funds for this incredible global cause.
YOUR STORIES
Charlie Boorman
Charlie has suffered and survived testicular cancer so rides for those affected by cancer.
Miles Perkins
Miles sadly lost his father to prostate cancer so rides for him and in support of prostate cancer awareness.
Lara Collins
Lara rides for her brother-in-law who suffered from and survived prostate cancer.
Mark Richardson
Has battled mental health issues and has set up his own 'music support' charity to help others. Mark rides to raise funds to support those affected by mental health.
Ina Lombard
Ina's father has suffered and survived cancer so she rides for those affected by prostate cancer.
Richard Starkey
Has witnessed many of his friends suffer from prostate cancer, has tried to help them and rides for those affected by prostate cancer.
modern classics
Legendary in every sense of the word, the Triumph Bonneville bloodline is built into our Modern Classics range, with an unparalleled history of performance, racing success and cultural impact.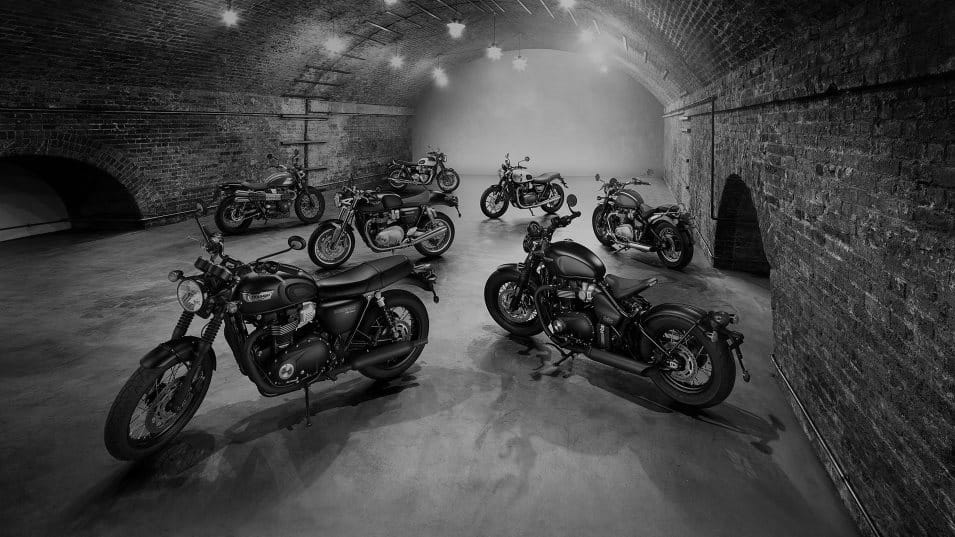 stay up-to-date
You can get updates and see images of Triumph riders taking part across the globe via the official Triumph social media channels.