TRIUMPH SILVERSTONE GP PARADE LAP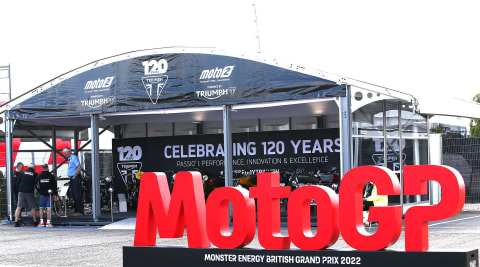 On Sunday 7th August, at the Monster Energy British GP, we celebrated their 120-year anniversary with a parade lap where some of the most significant and historic Triumph models were ridden in front a cheering Silverstone crowd.

Additional legendary motorcycles were also displayed within the British GP paddock. Those included the recently discovered original 1901 first Triumph prototype, the Scrambler 1200 used in the latest 007 movie No Time To Die and the legendary 1920's Model H "Trusty" Triumph.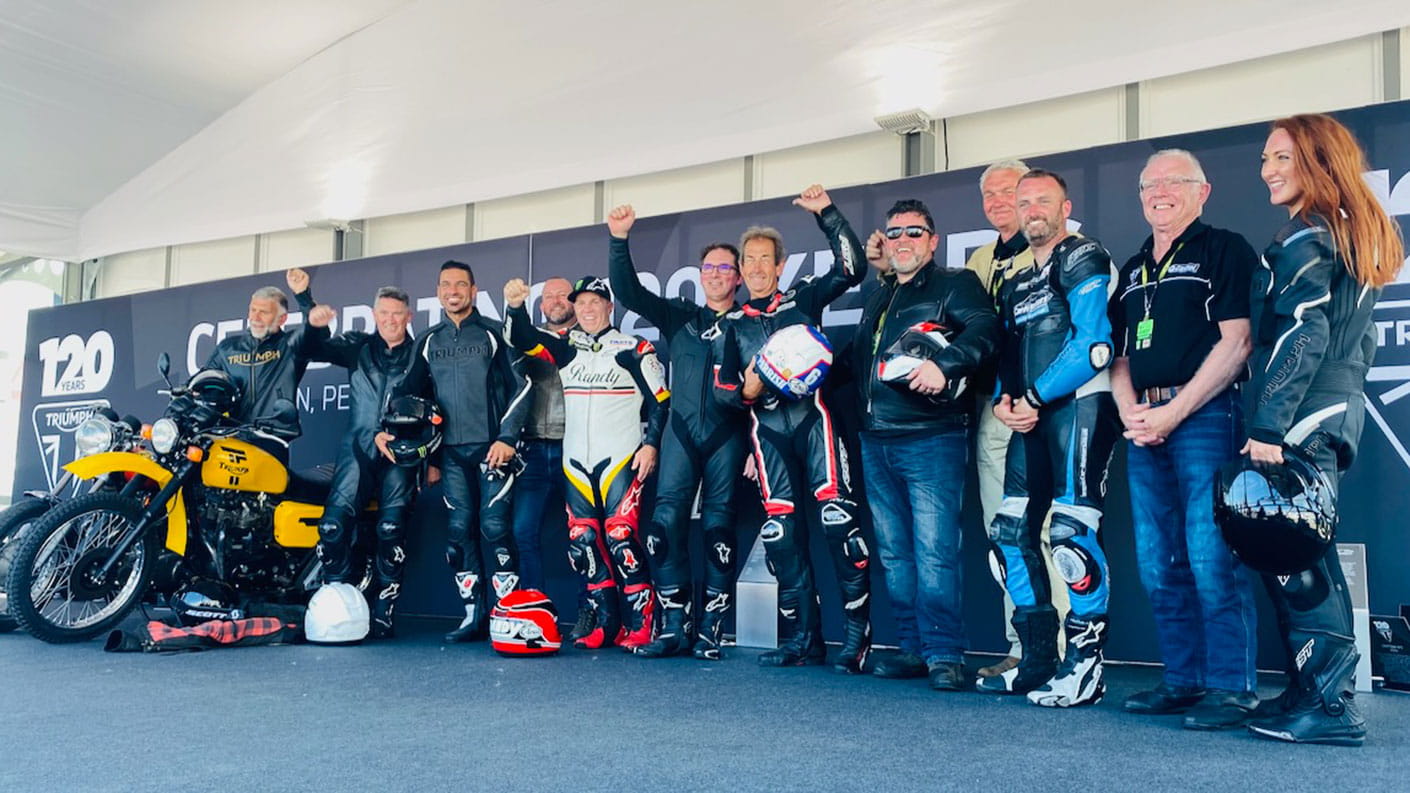 Here are some of the Triumph Motorcycles that took part: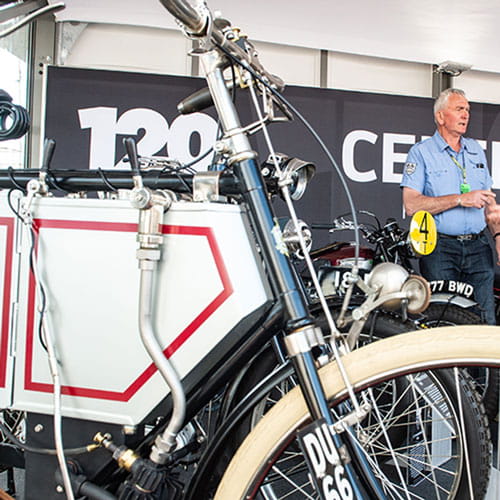 1901 PROTOTYPE
The first Triumph prototype was developed from a standard Triumph bicycle, with a 172cc 0.8 PS engine provided by Belgian manufacturer Minerva, in order to generate interest and gauge the public's demand for a Triumph motorcycle. With an engine number that is consistent with references in Minerva's engine records of a 1901 first Triumph engagement, the historic significance of this motorcycle is incredibly clear.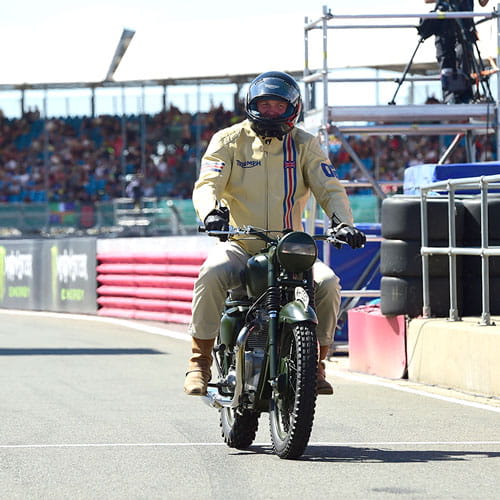 1961 ORIGINAL GREAT ESCAPE TR6 TROPHY
Ridden by Steve McQueen in the 1963 American World War II Film The Great Escape, this Triumph TR6 is one of the most iconic movie motorcycles of all time.
1973 X-75 HURRICANE
Credited with being the world's first factory custom, the striking X-75 Hurricane was first displayed at Earls Court in 1972.
2004 DAYTONA 675
From its unveiling, the Daytona 675 stood out from its rivals thanks to its astonishing refinement. With its high-set seat and a radical riding position tilted markedly forward, it immediately thrust the rider into a racing set-up. Light and powerful, the Daytona astonished with its three-cylinder engine.
2017 Moto2 PROTOTYPE
This unique prototype motorcycle was developed as the base for Triumph Moto2™ 765cc triple engine developed for the 2019 season.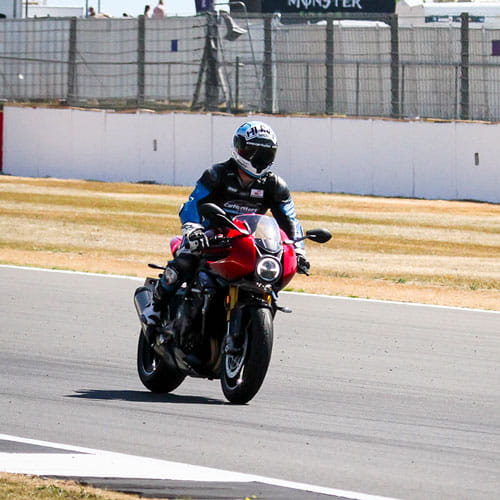 2022 Speed Triple 1200 RR
The new Speed Triple 1200 RR has been designed to reflect the UK automotive world's proud tradition of combining distinctive British elegance with exhilarating real-world performance.
And displayed at the MotoGP VIP village:
2019 Scrambler 1200 XE Bond Bike (No Time to Die)
The original Triumph Scrambler 1200 XE which was used in the production of the 25th James Bond movie: No Time to Die, as seen in the Matera scene. The Scrambler 1200's engine provides 90 PS @ 7,400rpm and is tuned to deliver 'high torque' off-road and on, low down and across the mid-range, with peak torque of 110 Nm at a low 3,950rpm, making it perfect for escaping from the bad guys.
2022 Triumph Triple Trophy Street Triple 765 RS
The Triumph Triple Trophy #PoweredByTriumph will reward the highest points-finisher at the end of the 2022 season with this custom-liveried Triumph Street Triple RS, boasting the 765cc triple from which the Moto2™ engine is derived.