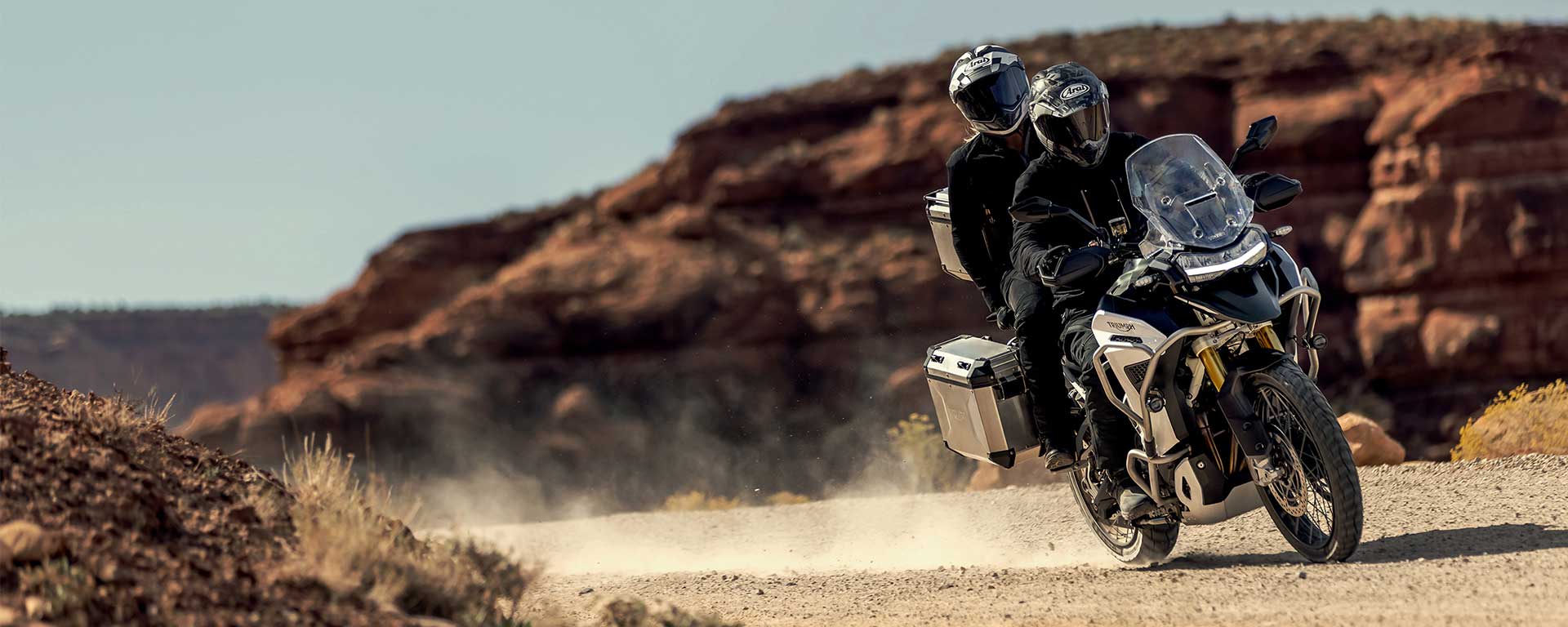 The Tiger 1200 has the capability to take you anywhere. And whichever model you choose, you can be assured that Triumph's designers have been working hard to ensure that however you choose to adventure, there's the perfect accessory to get you there, your way.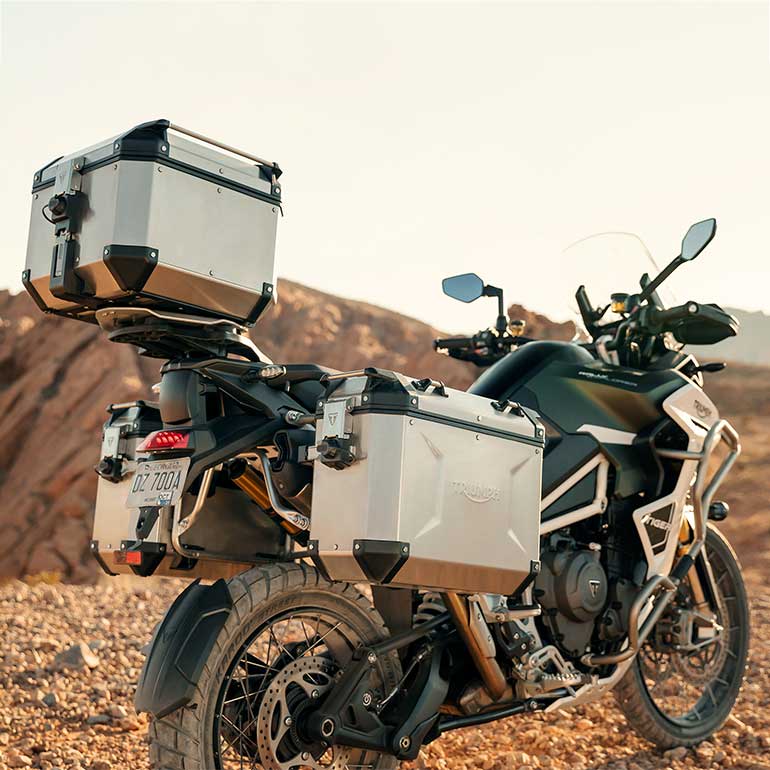 RUGGED LUGGAGE
Expedition aluminium panniers, expedition aluminium top box, trekker panniers, trekker twin helmet top box.
DISCOVER MORE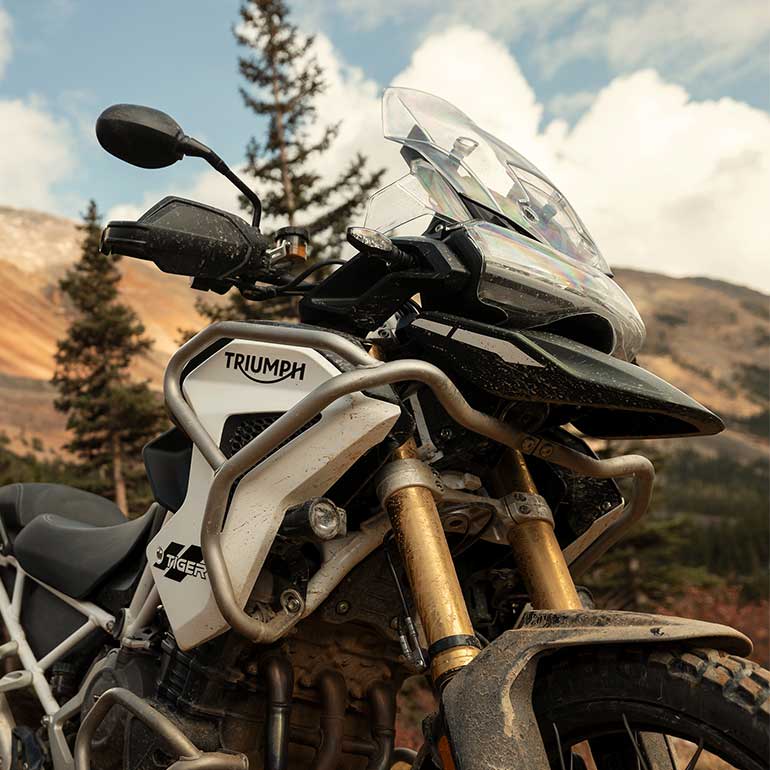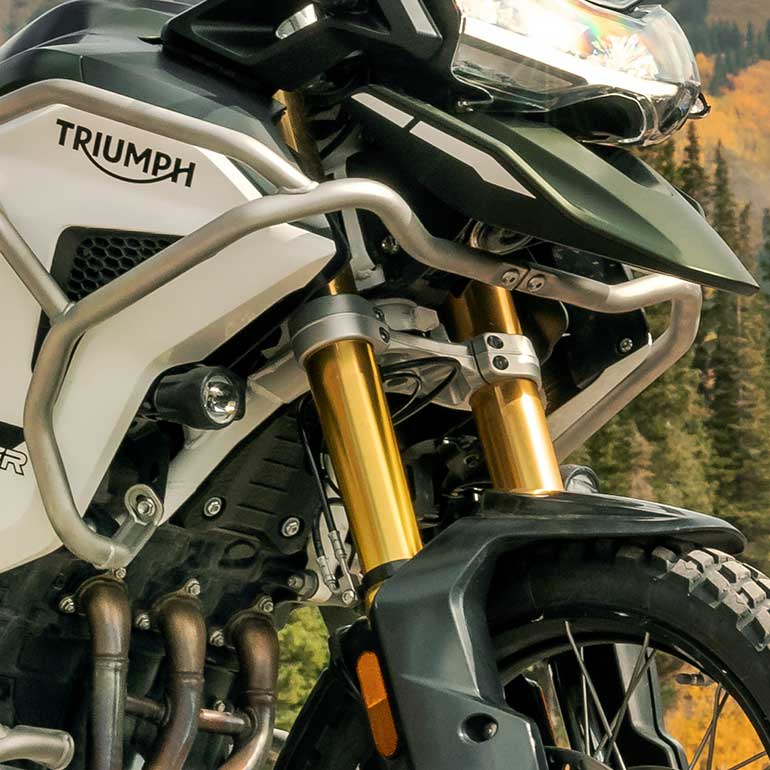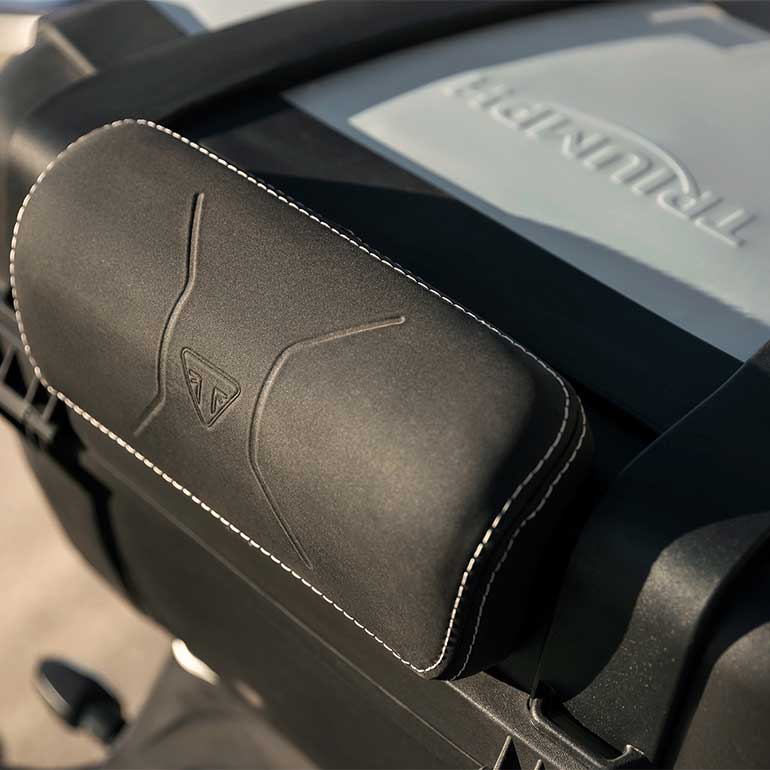 TIGER 1200
Triumph Tiger 1200: the world-beating all-roads adventure bike, perfected by you…
With a range of over 50 genuine Triumph accessories from bespoke luggage options to communication packages and everything in between, enhanced capability, comfort, style, technology and protection can be added through the easy-to-use bike configurator.