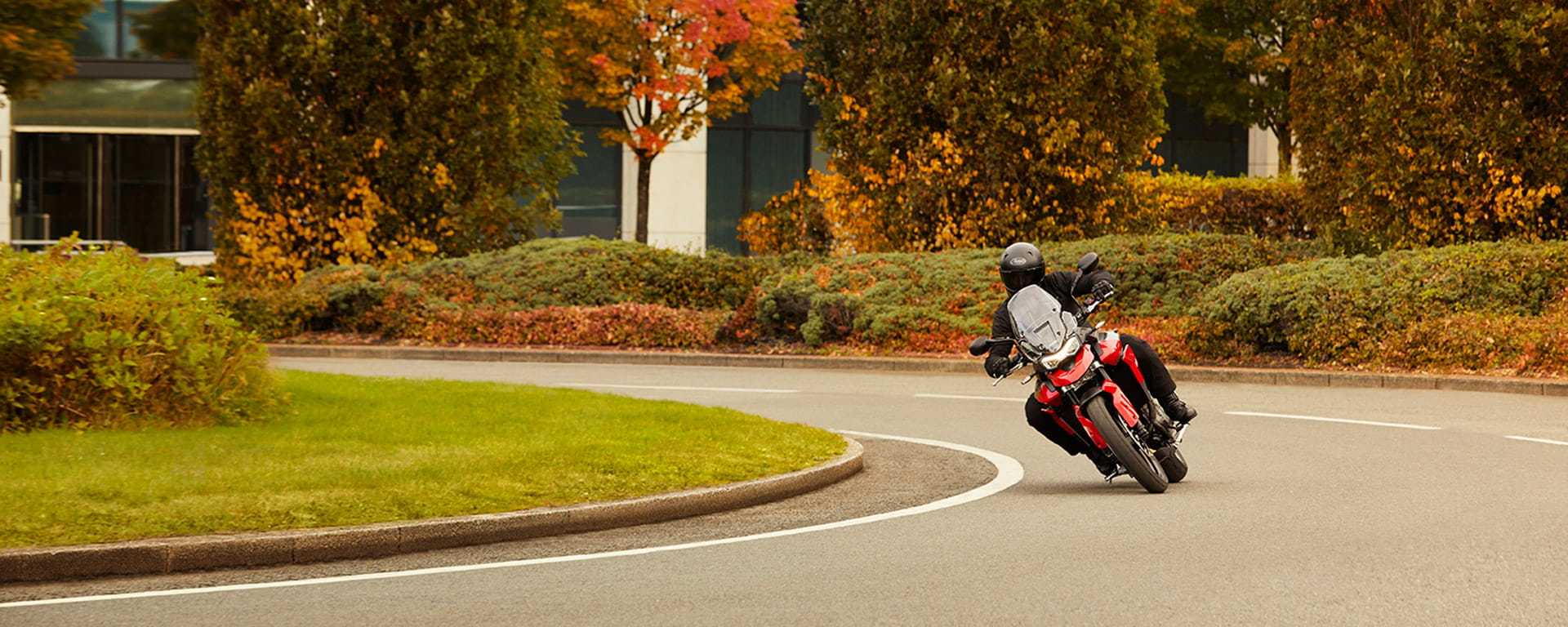 Live for each and every day, breaking with the mundane and bringing the adventure home. With the Tiger 850 Sport, maximum road-focused adventure is in the palm of your hand.
The new Tiger 850 Sport will accompany you through life whether it's adding a thrill to your daily commute, tackling the urban jungle, loading up for a weekend away, or simply enjoying some carefree twisty roads. With a powerful triple engine, alongside the signature Tiger style, you will have the ultimate comfort and versatility.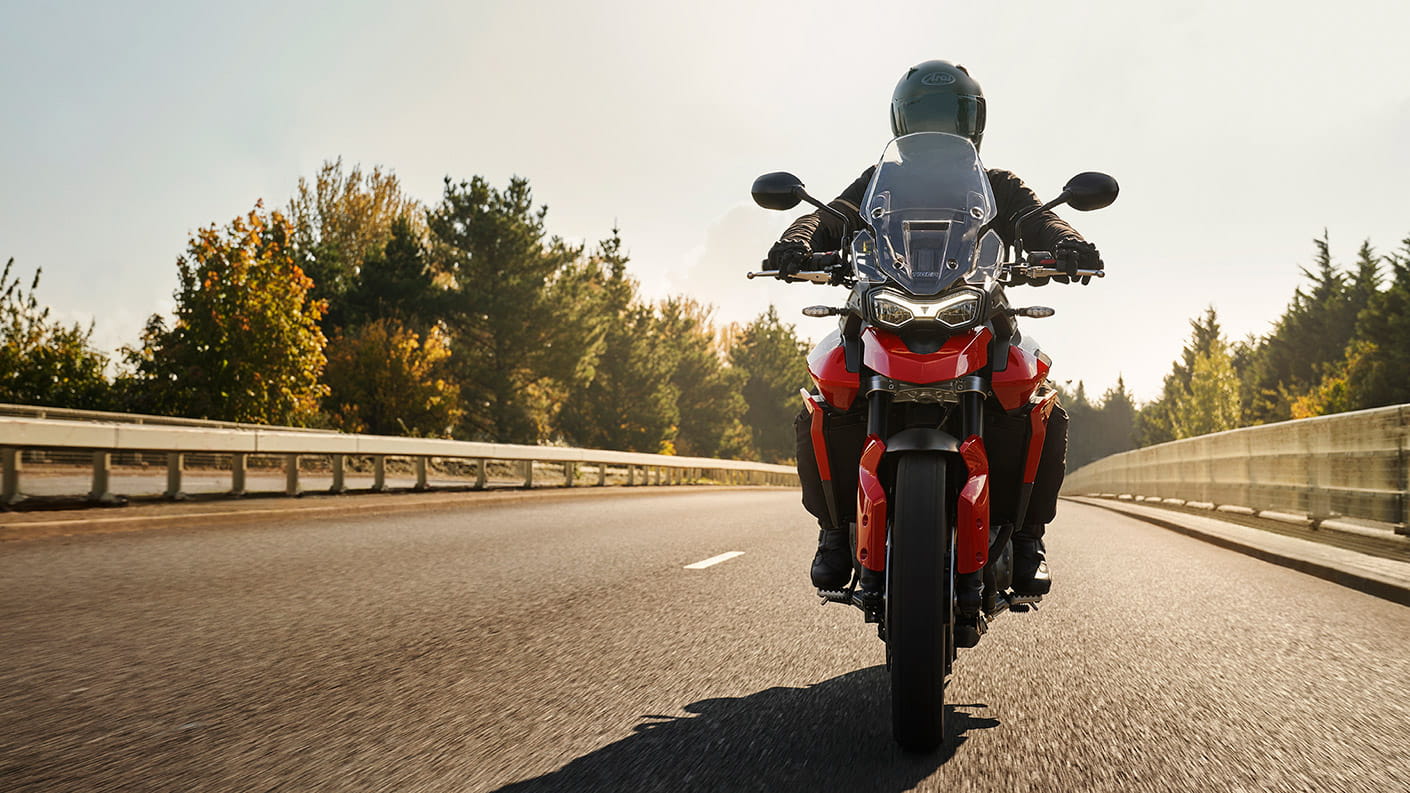 ROAD-FOCUSED ADVENTURE IS NOW EVEN MORE ACCESSIBLE
From the moment you push the ignition and feel the innovative triple ignite you'll feel your pulse align with the Tiger's fire. Designed to thrill but tailored for the confidence you need. Whether it's your first big bike, first adventure bike or a versatile steed you're after, the Tiger 850 Sport has the technology, equipment and attitude to stir up your riding experience.
CONFIDENCE INSPIRING
Riding confidence is at the forefront of adventure. Self-confidence to swing your leg over, ignite your soul and set off for a ride knowing the Tiger's advanced technology and high-specification brakes and suspension are there to support you in every moment. The upright poise with lightweight modular frame and responsive engine feels agile and maneuverable, never intimidating. Add the slim stand-over width, adjustable seat height with 0.78in adaptability and fine-tuned ergonomics, and you will further bolster your next riding experience. You'll have exceptional maneuverability and handling in all road-focused adventure-riding scenarios.
INSPIRING TRUST WITH AN INNOVATIVE TRIPLE
The feel of the engine is vital to riding experience and with the signature triple character the adventure awaits. The dedicated Tiger 850 Sport engine tune with innovative T-plane triple crank and unique 1, 3, 2 firing gives superior tractability at low rpm, ideal for city riding. Escape to the open roads and you'll feel the mid and top-end range kick in with enhanced rider connection to the rear wheel. With a strong tailor-made 83HP peak power @ 8500rpm and 60 LB-FT peak torque @ 6500rpm setup the new Tiger 850 Sport is predictable, sporty and ready when you are.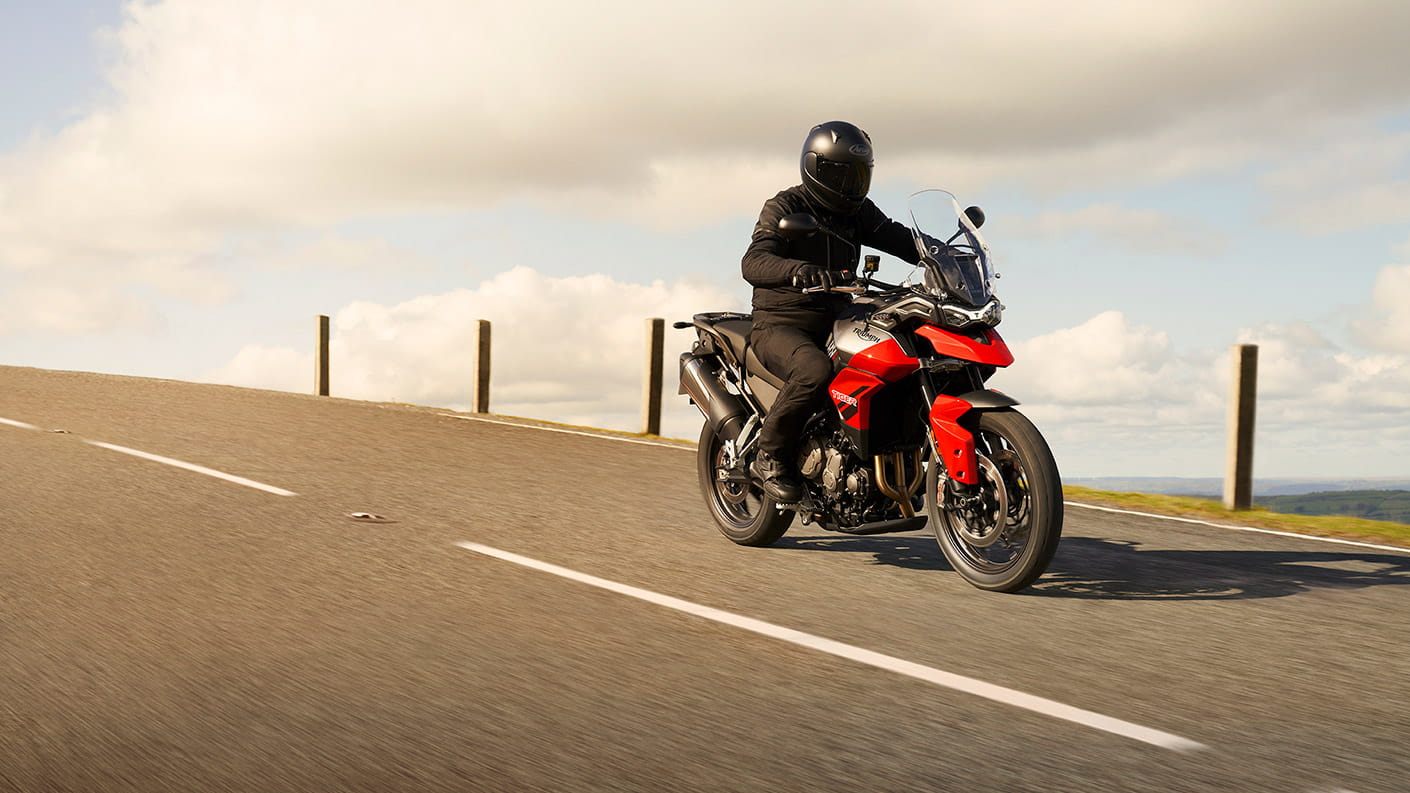 Made for you
No two riders are the same, which is why the Tiger 850 Sport comes with multiple adjustments to ensure the perfect no compromise setup. With angle-adjustable handlebars, adjustable screen, two seat heights, and adjustable high-specification Marzocchi rear suspension, we're confident you'll find the setup for you.
To further meet rider expectations and desired ambitions, you can enhance your ride with two dedicated Tiger 850 Sport paint and graphic schemes and over 60 genuine Triumph accessories. From Trekker panniers to twin helmet top box, you'll be inspired by the options to make it yours for the adventure.
When everyday versatility is the goal you should not be held back by the basics. It's designed with the rider in mind - make it yours.
Keeping you riding
It's the ride not the destination, and the Tiger 850 Sport is setup to offer the ultimate in road adventure comfort. With industry-leading Marzocchi 45mm upside-down cartridge forks, adjustable gas pressurized rear suspension, slip and assist clutch, road and rain riding modes and the latest in Triumph ABS and switchable traction control technology. From top to bottom the Tiger is designed to ease your fatigue and bolster your comfort to keep your adventure going.
Maximum versatility
Life isn't all about the epic journey - the daily ride matters even more, and it needs to be anything but dull. With its 5.2 US gallon fuel tank, and latest generation Triumph ABS and switchable traction control, the Tiger is ready for every ride and every adventure. Whether that's brightening up your commute, traveling with a passenger or maneuvering tight urban spaces, the Tiger's lightweight poise, road-focused adventure setup and sporting feel makes for the ultimate companion. Ready to put in the hard work uplifting your working week yet fully capable for weekend blasts and touring fun.
Tiger poise
The 850 Sport is unmistakably a new generation Tiger. Strong. Versatile. And with its poised design, it embodies the contemporary Triumph style and energy. The upright and commanding adventure stance, the protective screen and refined ergonomics promise comfort and thrills in all your riding. All-new Tiger 850 Sport color schemes and over 65 accessories will make for the ultimate head turner while remaining versatile and capable. Class-leading high-quality finishes make this the perfect ride for your next adventure.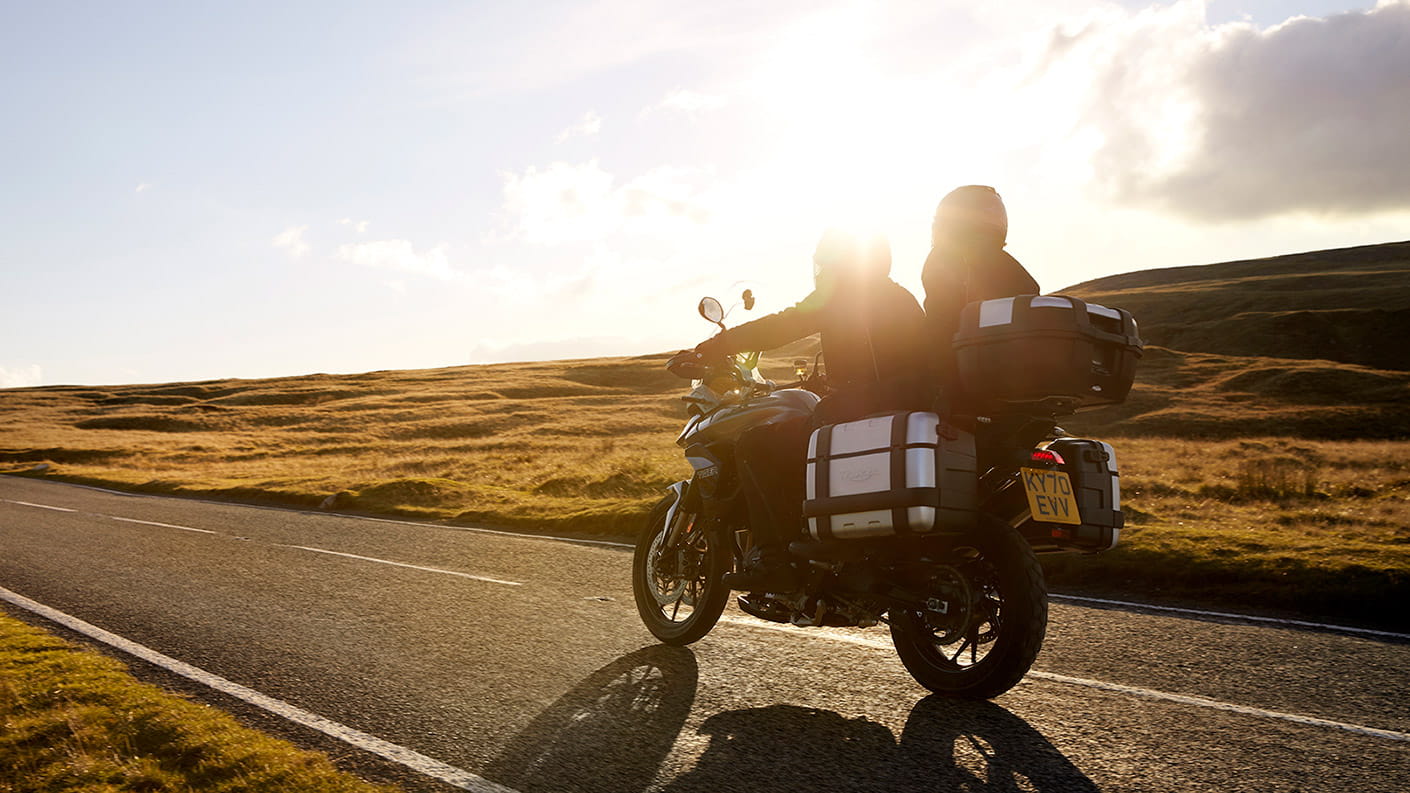 Make every ride memorable. Start your adventure every single day with the Tiger 850 Sport.