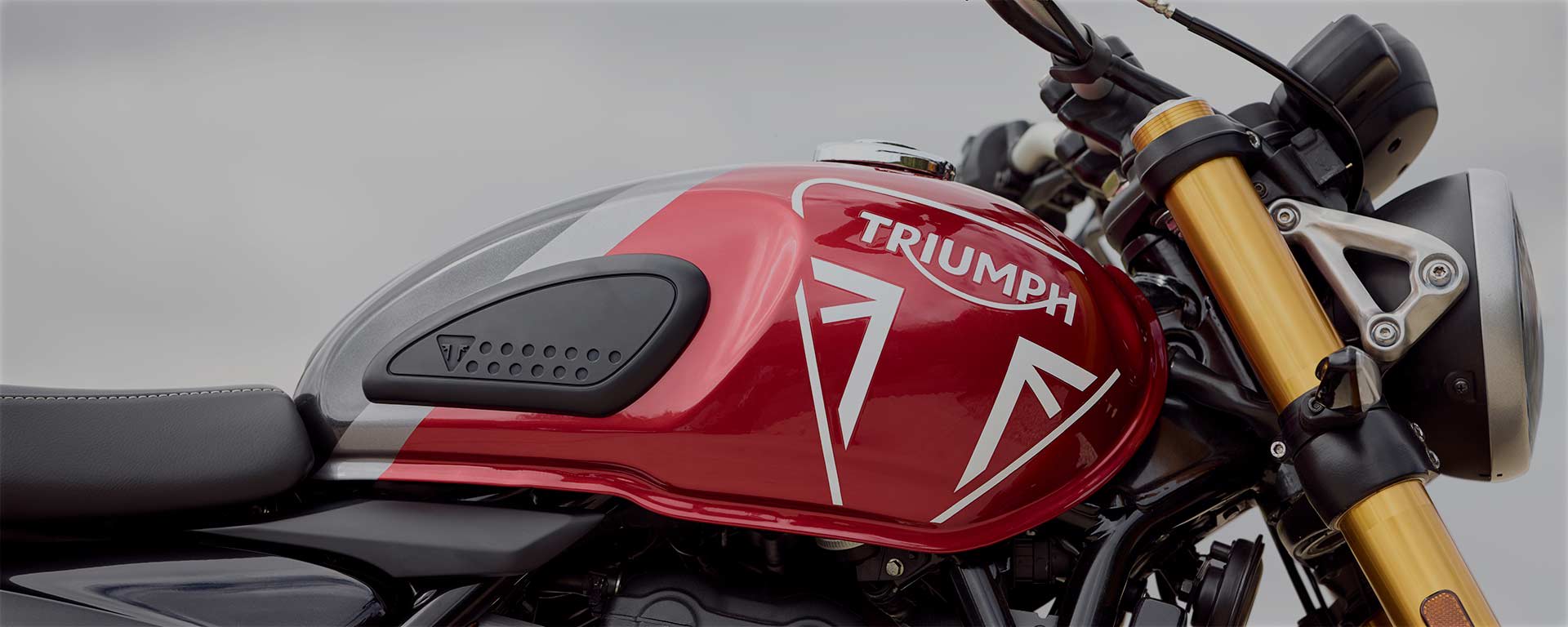 AUTHENTIC TRIUMPH STYLE
Conceived and designed in Hinckley, UK, the Speed 400 was crafted with the same exacting attention to detail as every Triumph model. This stunning motorcycle blends timeless design DNA with contemporary poise.
The unmistakable Triumph silhouette, signature sculpted fuel tank, and classic engine profile echo legends of the past. And with exquisite details like the distinctive finned cylinder head, hidden liquid cooling, traditional exhaust header clamps, and contemporary upswept silencer, the stunning blend of retro and modern styling embody the unique appeal of Triumph's celebrated Modern Classic lineup.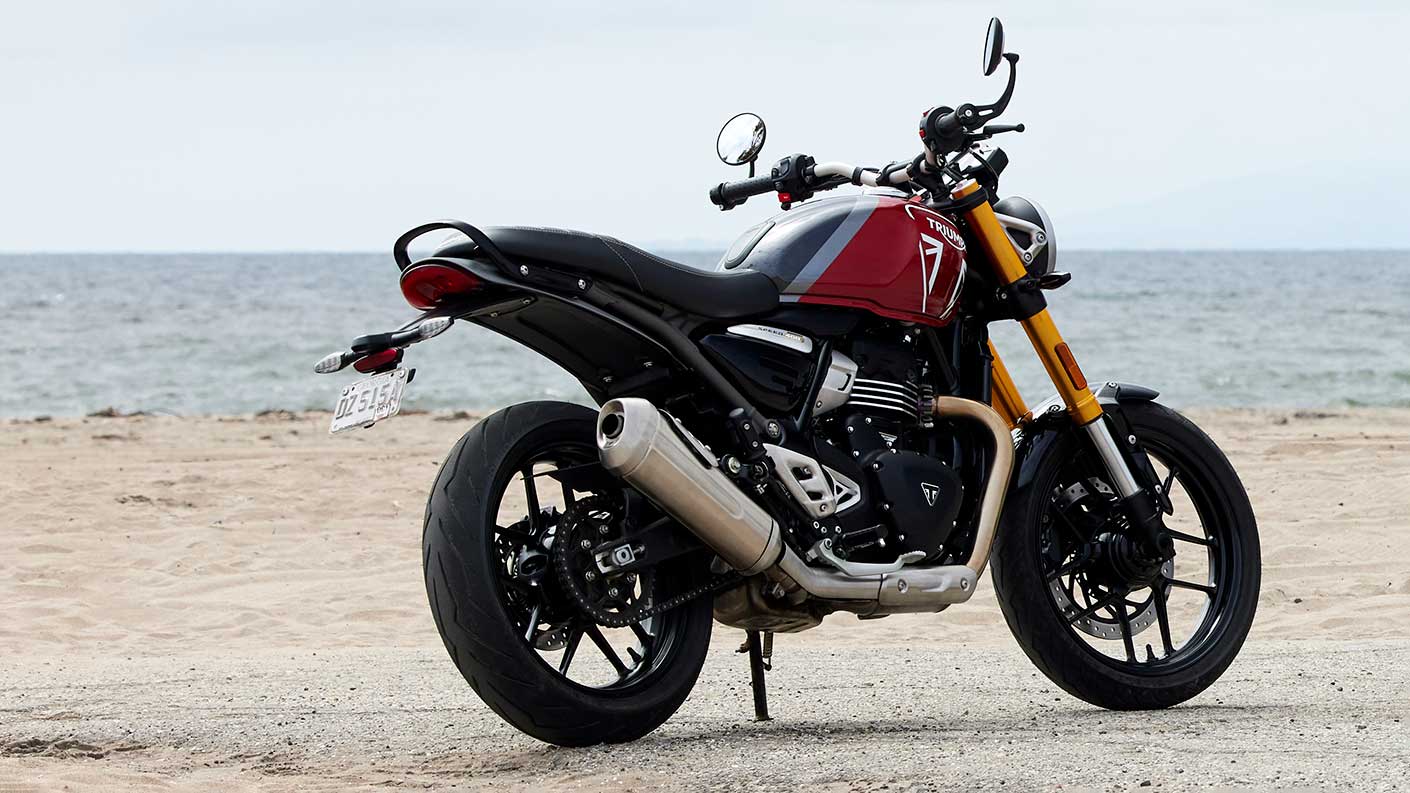 NEW SPEED 400
Born into a peerless bloodline, the Speed 400 has Triumph's unique Modern Classic roadster design in its DNA.
Available January 2024 $4,995.00