Daytona Moto2™ 765
YOUR
Moto2™

FACTORY RIDE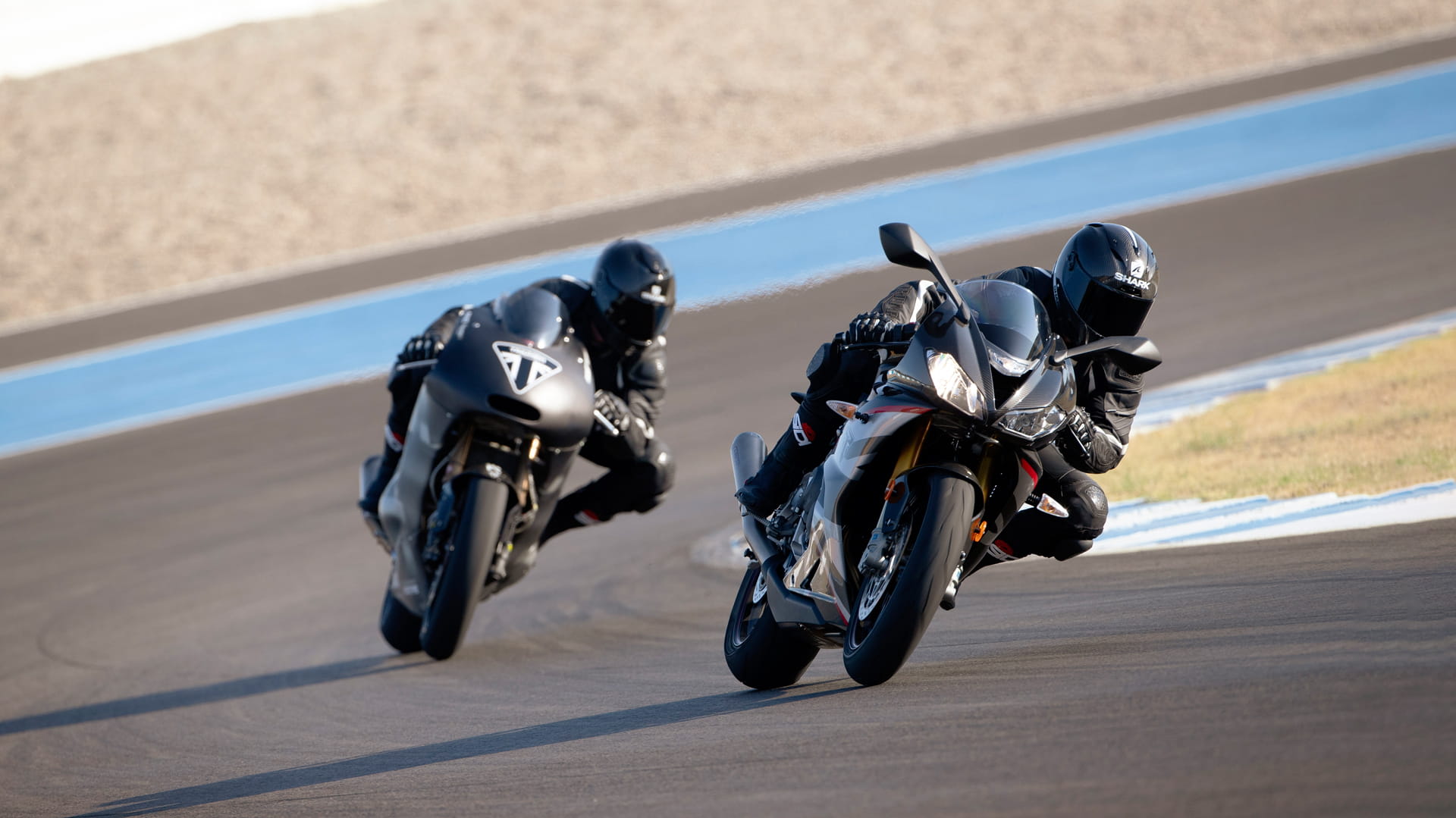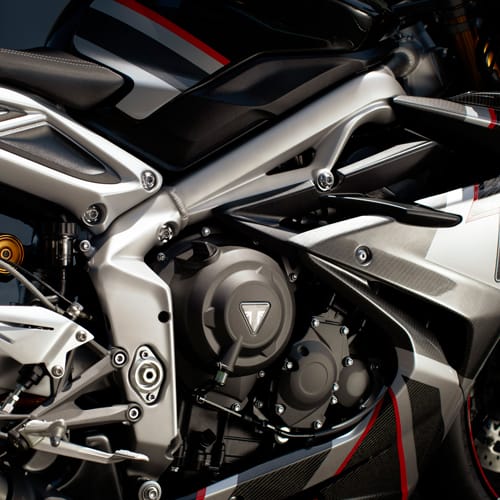 Moto2™

DEVELOPED 765CC TRIPLE ENGINE

This is absolutely as close as you can possibly get to a Moto2™ factory ride for the road. The Daytona's 765cc triple engine incorporates unique Moto2™ engine components and performance upgrades derived directly from our race engine development program.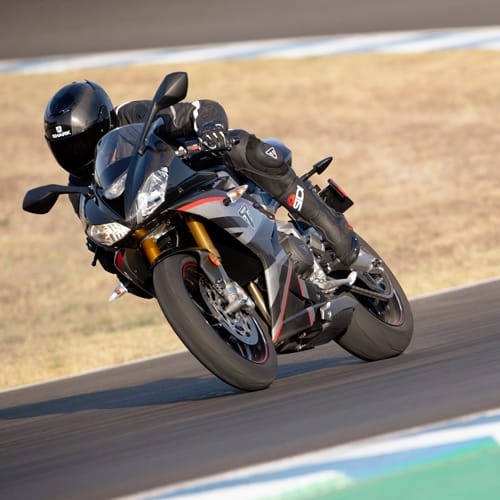 HIGHEST POWER AND TORQUE PRODUCTION 765 EVER
This is our highest power and torque production 765cc engine ever, and a significant step up from even the Street Triple powerplant. The new Daytona offers exceptional top end Moto2™ power, incredible bottom end Moto2™ torque, and high performance across the entire rev range.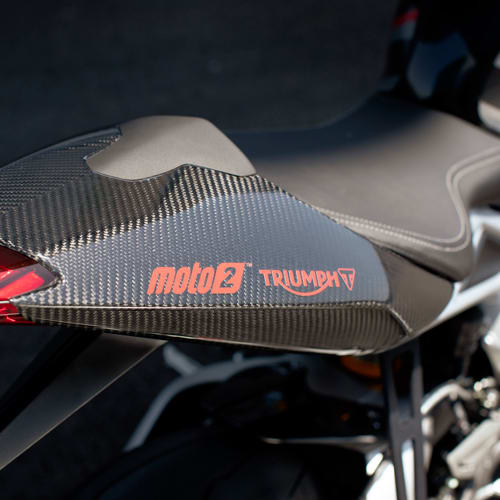 OFFICIAL
Moto2™

PARTNERSHIP

Triumph Motorcycles is the exclusive engine supplier for all Moto2™ teams. This official partnership enabled Triumph to produce the first-ever Dorna Moto2™ licensed road bike: the Daytona Moto2™ 765 Limited Edition.
MOTO2™ PERFORMANCE FEATURES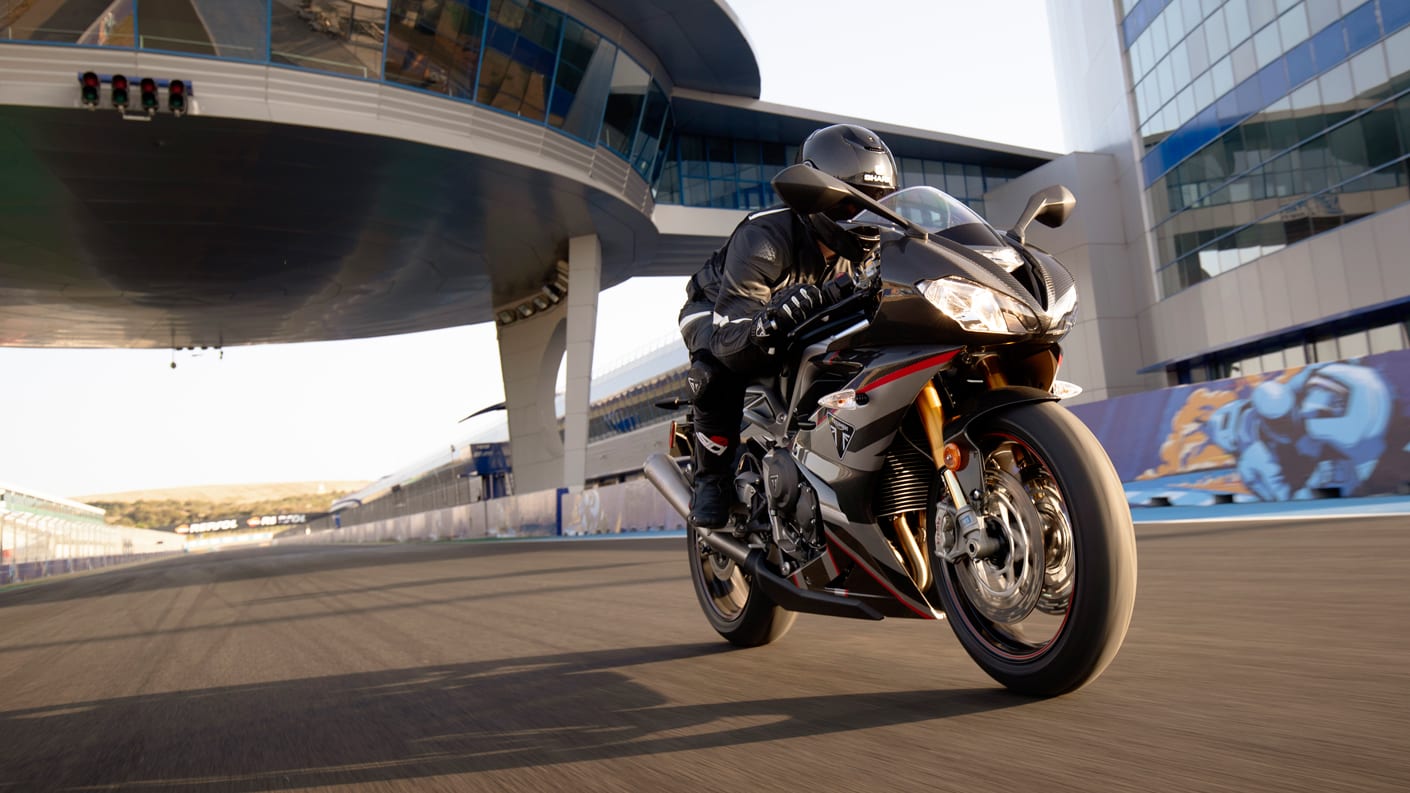 DAYTONA POWER AND PERFORMANCE
Designed by the same expert Triumph engine team that developed the 2019 Moto2™ engine, the Daytona delivers peak power of 128HP and peak torque of 59 LB-FT.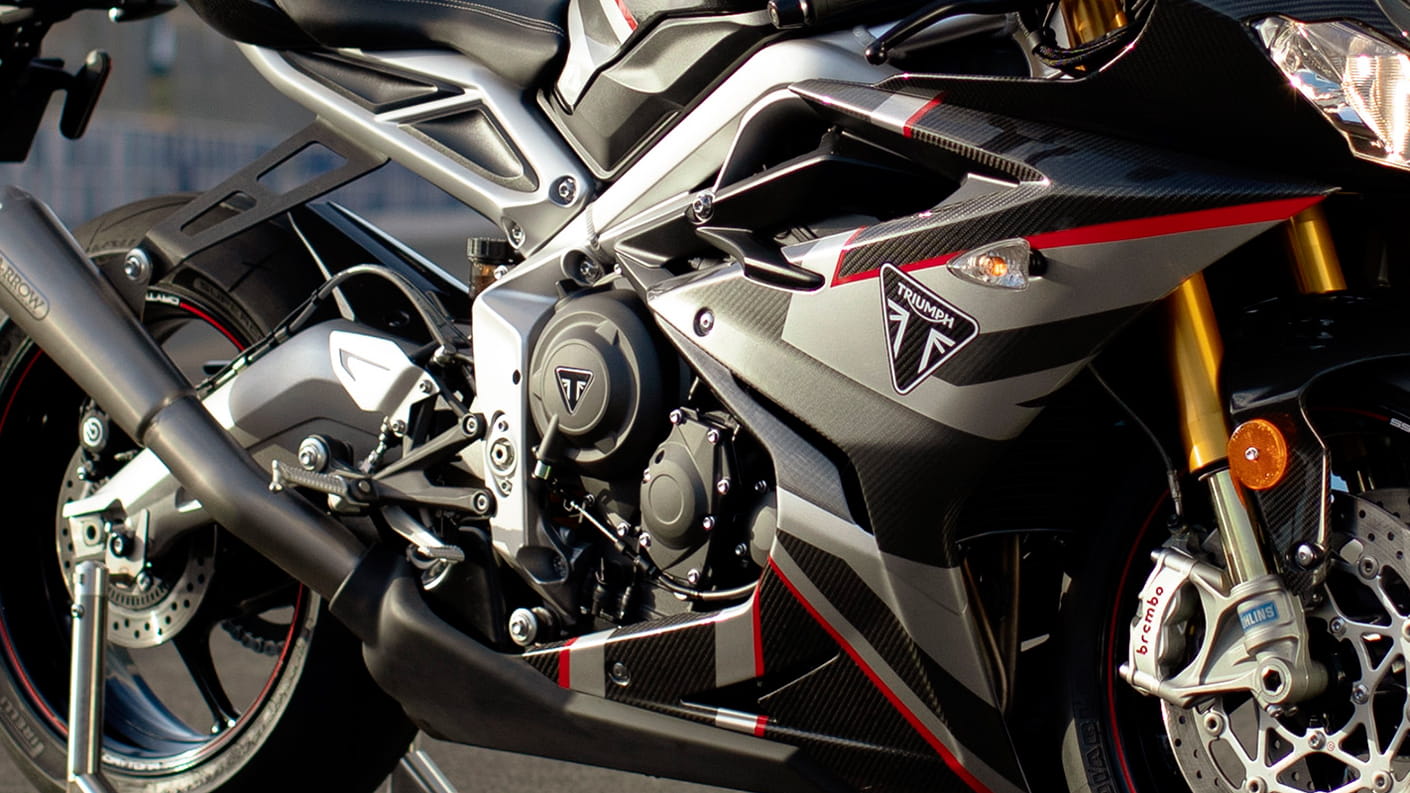 MOTO2™ DERIVED COMPONENTS
Derived directly from Triumph's Moto2™ engine development program, new engine components for the Daytona include unique titanium valves, stronger pistons, Diamond-Like Carbon-coated wrist pins, new cam profile, and high compression ratio.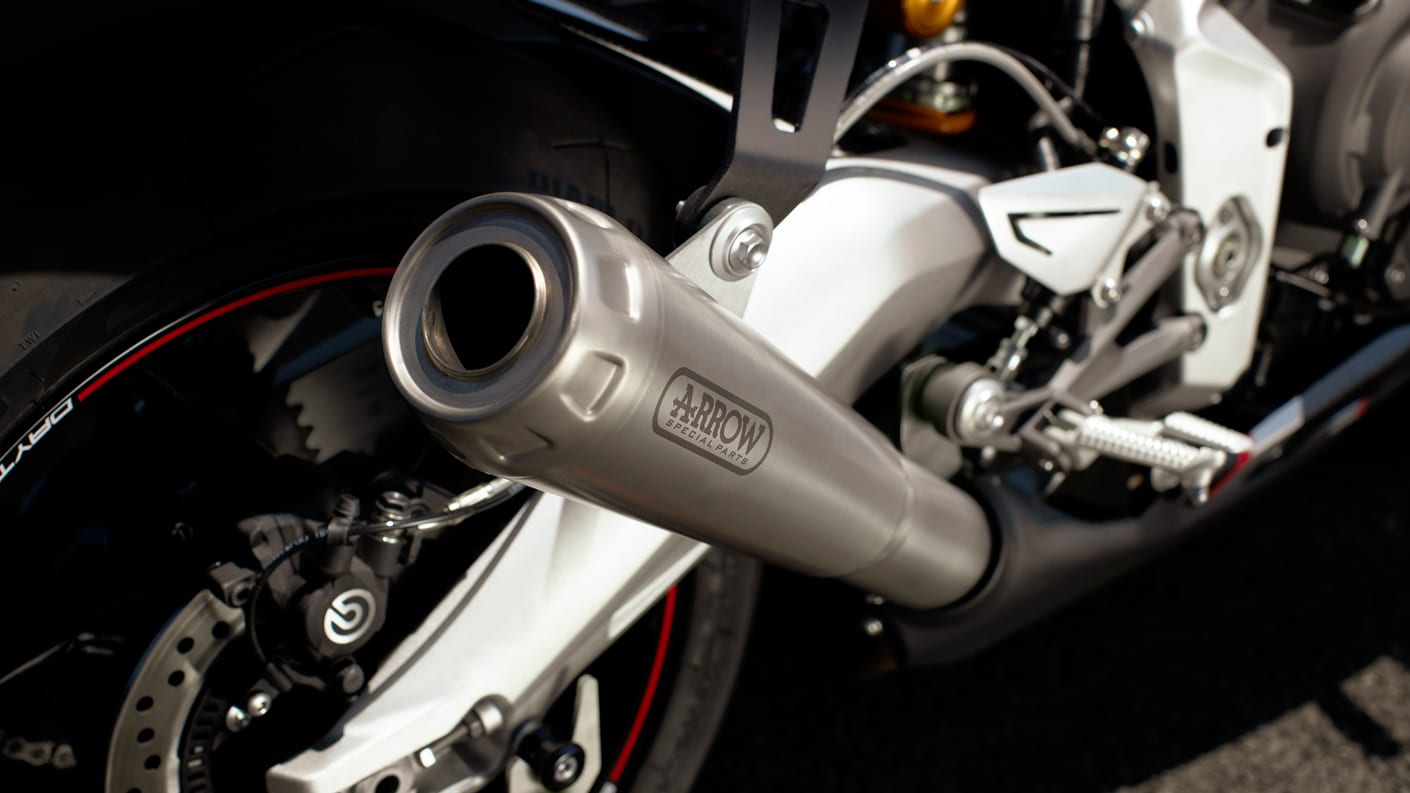 ARROW TITANIUM RACE MUFFLER
The Daytona's new TIG-welded high-performance Moto2™ inspired Arrow titanium race muffler has a unique side-mounted and upswept setup developed for Triumph and optimized for reliability, efficiency, lightness, and a hair-raising Moto2™ sound.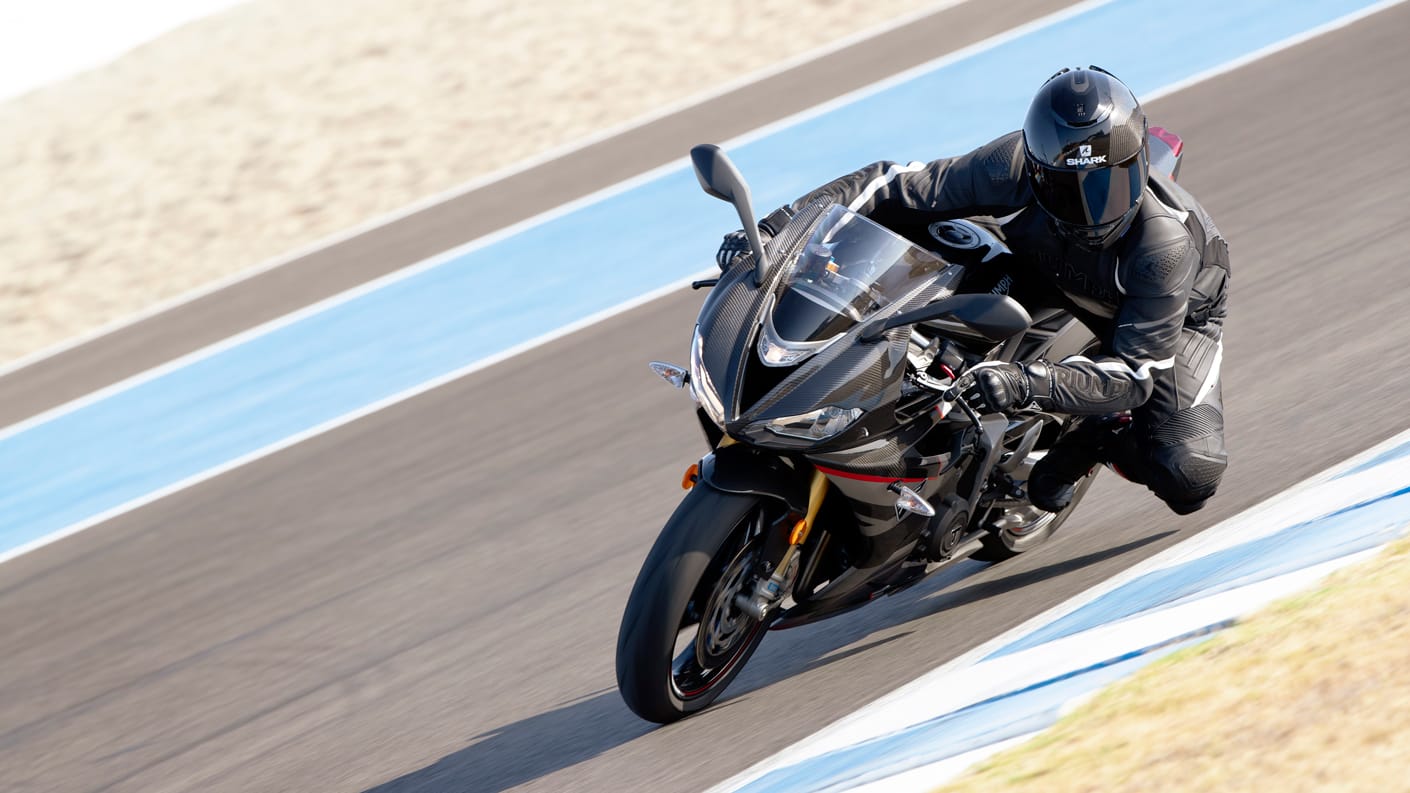 NEW GEARBOX
A new gearbox brings track-optimized gear ratios to the Daytona, with a first gear ratio directly informed by Triumph's own Moto2™ engine development program for added authenticity.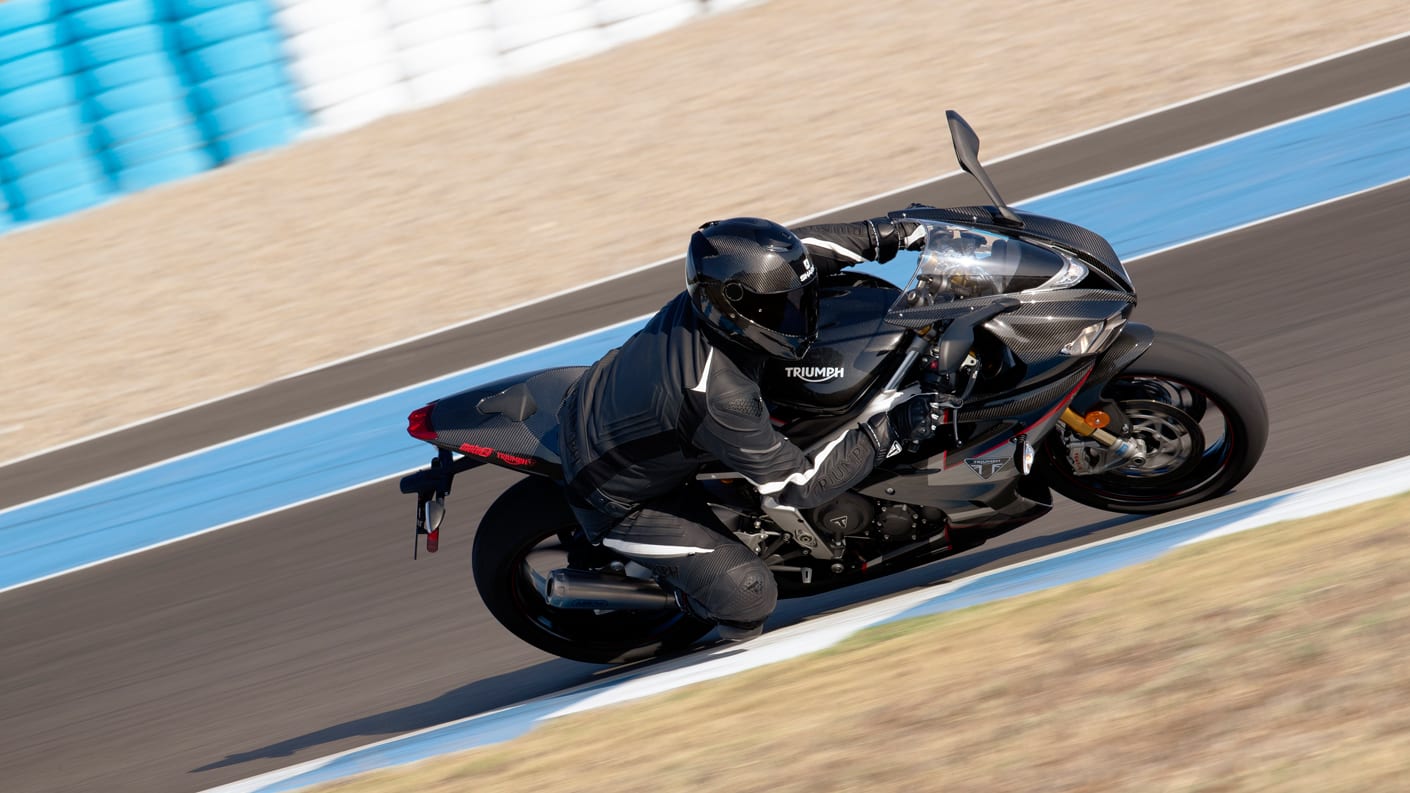 HIGHEST POWER
The Daytona's new 765cc engine delivers the highest power ever with high levels across the whole rev range and exceptional Moto2™ top end power, peaking at 128HP @ 12,250rpm.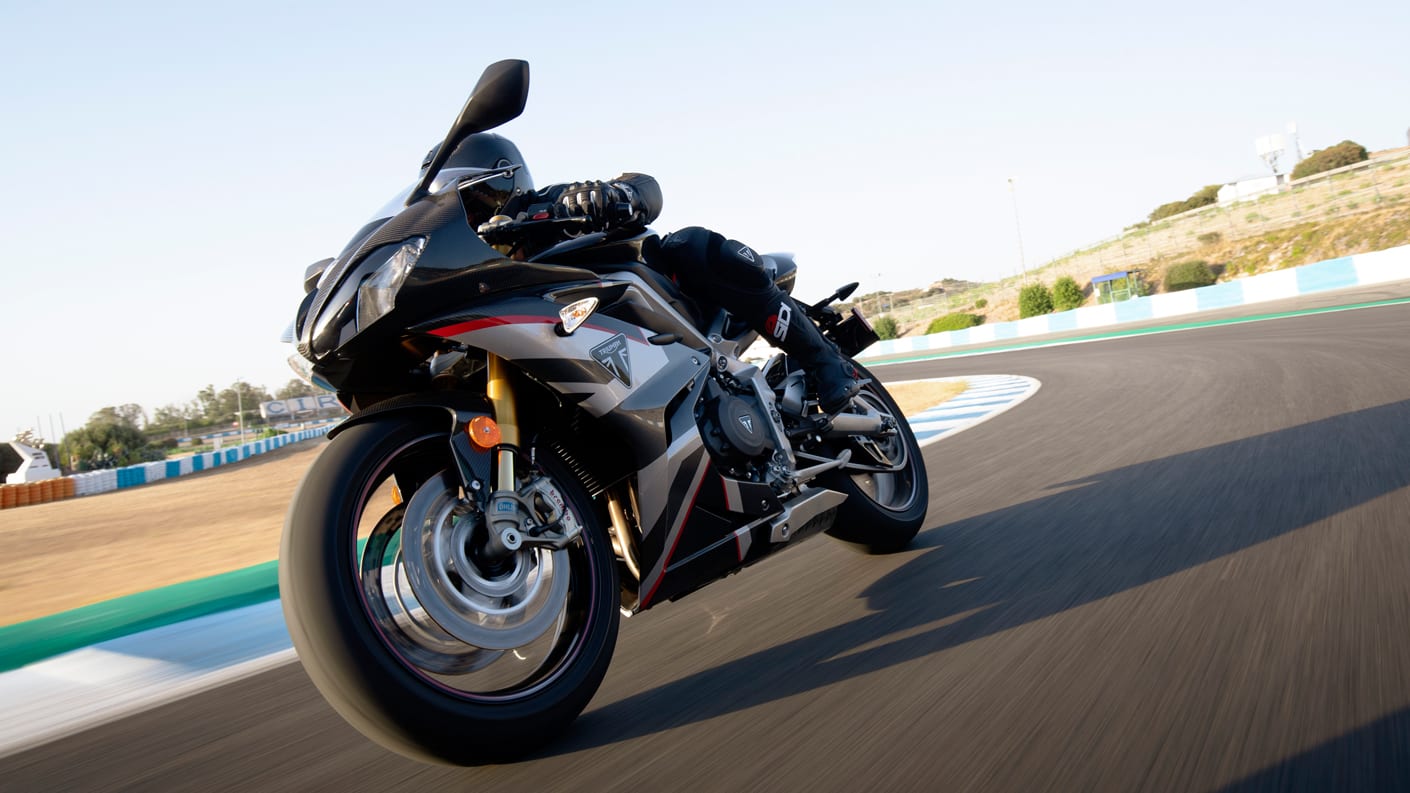 HIGHEST TORQUE
Incredible Moto2™ bottom end torque and the highest torque across the rev range, peaking at 59 LB-FT @ 9,750rpm.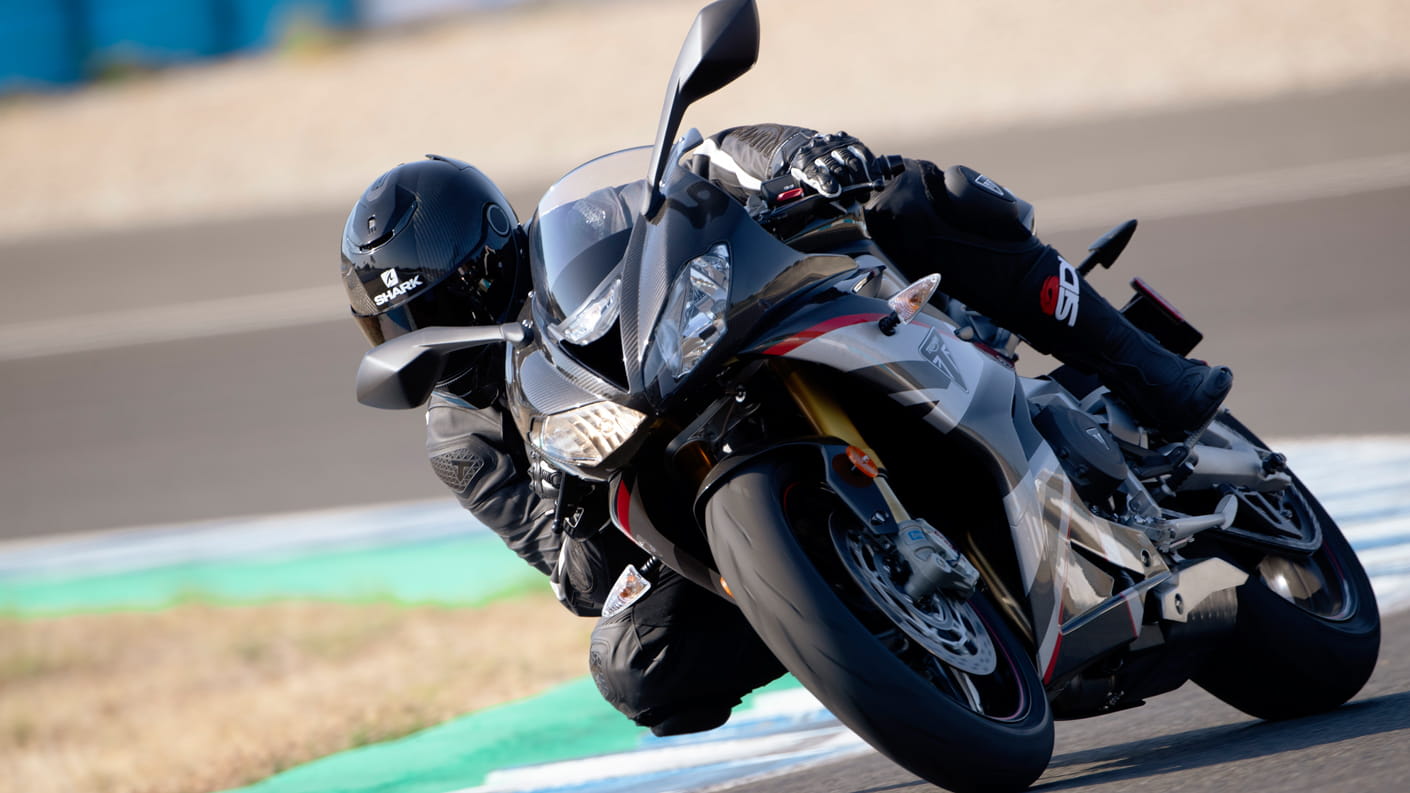 HIGHER REVVING
The new Daytona, with its redline of 13,250rpm, revs 600rpm higher than even the Street Triple's top-of-the-range RS model.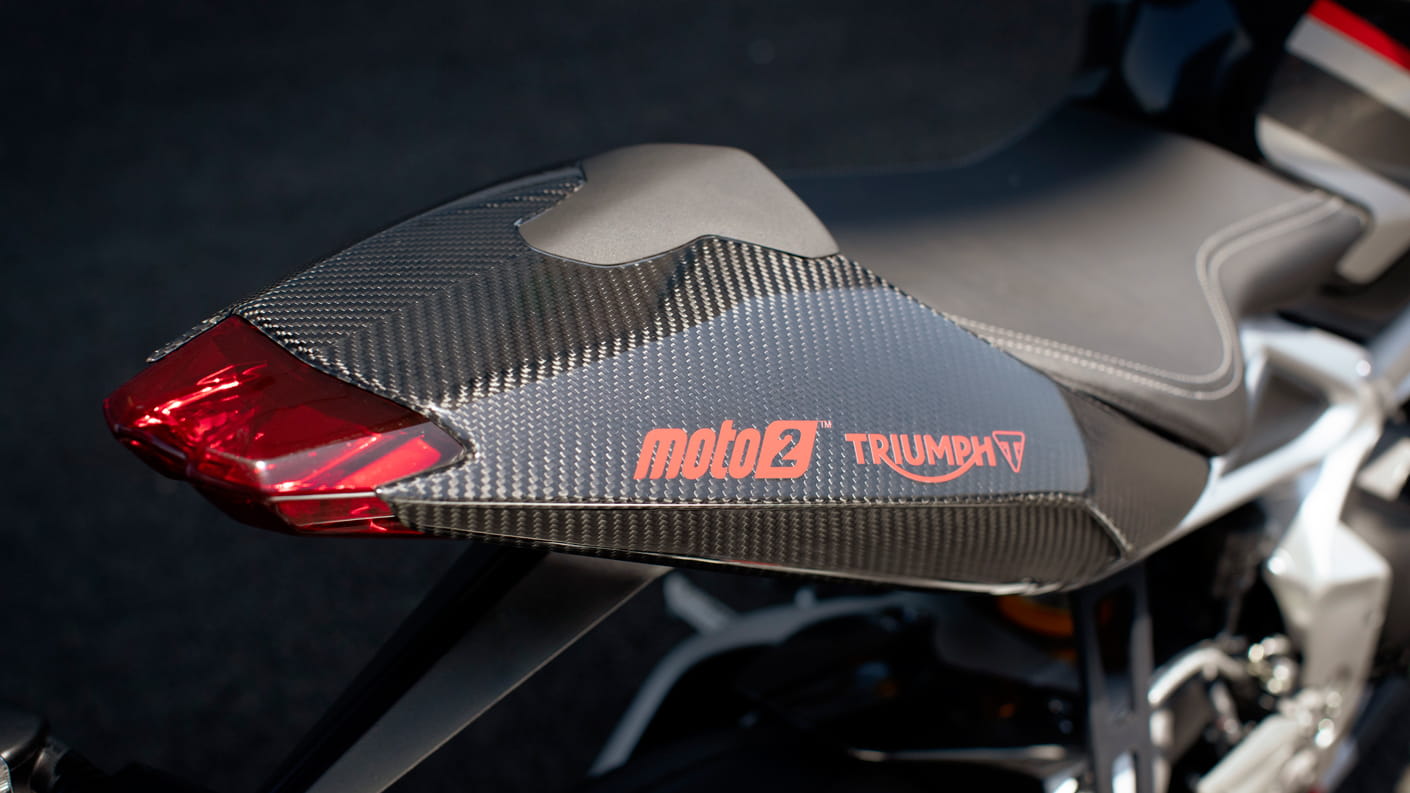 FIRST-EVER MOTO2™ LICENSED MOTORCYCLE
The new Daytona Moto2™ 765 Limited Edition is the result of a unique partnership with Dorna, the official rights holder for the FIM Road Racing World Championship Grand Prix (MotoGP™, Moto2™ & Moto3™), and is their first-ever licensed motorcycle for the road.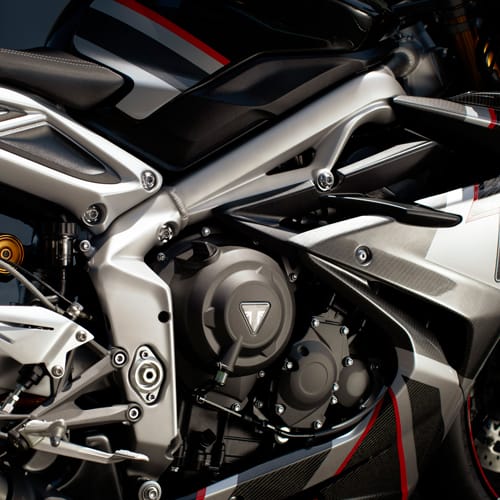 THE TRIUMPH
Moto2™

ENGINE

Triumph has returned to racing's top tier as exclusive engine supplier to the FIM Moto2™ World Championship. This new Daytona motorcycle engine has Moto2™ performance-focused tuning and race-inspired components, which means the Daytona 765 delivers the most authentic Moto2™ ride ever from a factory production bike.