Speed Triple 1200 RR Accessories
MAKE IT YOURS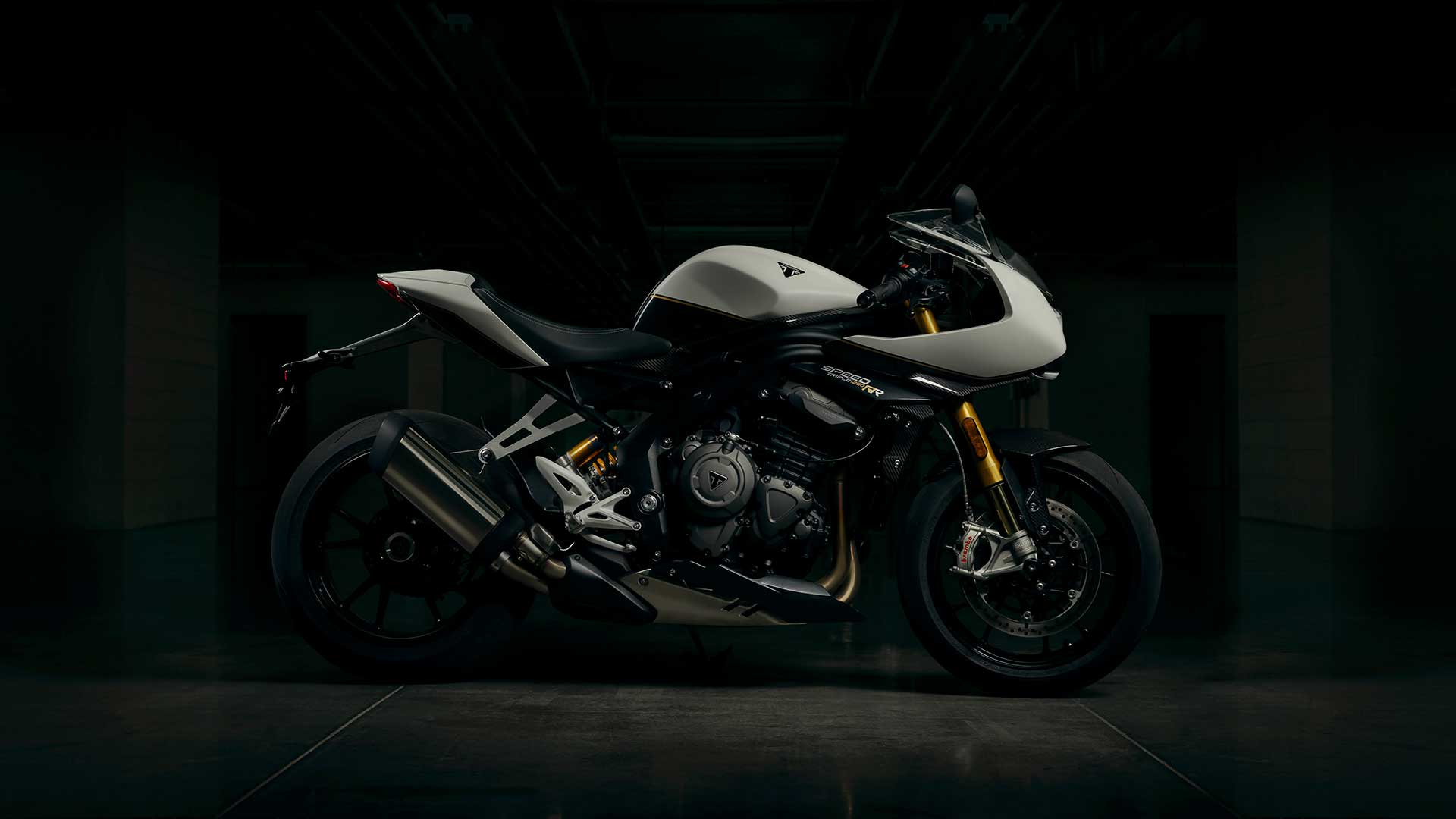 Personalizing your Speed Triple 1200 RR couldn't be easier. The configurator page allows you to browse through the 30+ available accessories so you can be sure to benefit from the perfect, ride-enhancing parts from mile zero. Whether you want to reflect your own individual style, add capability to longer rides or improve all-weather comfort, there's a genuine Triumph accessory for your Speed Triple 1200 RR.
The Speed Triple 1200 RR is one of the most advanced motorcycles on the market — but there's scope to add even more technology, all tailor-made for your Triumph.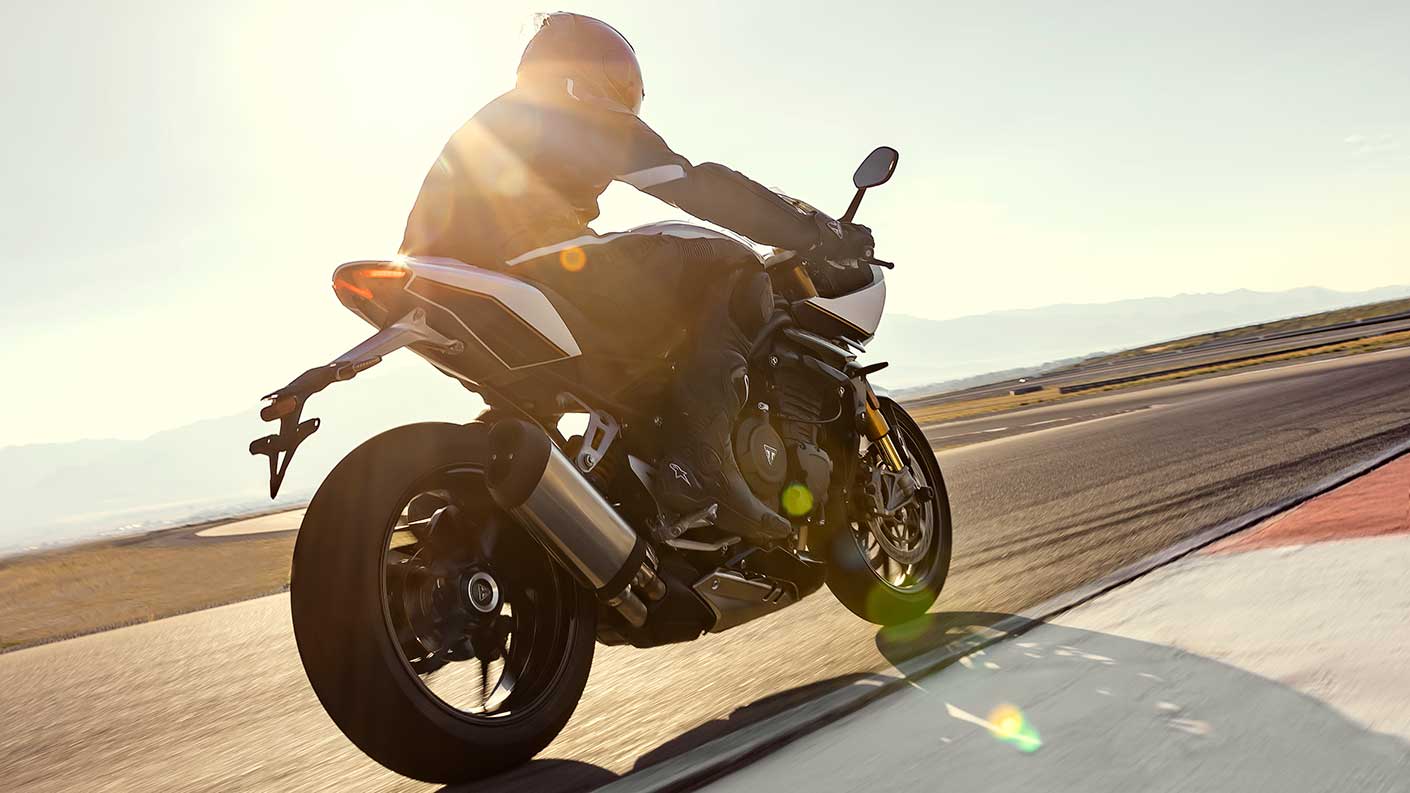 Tire Pressure Monitoring System (TPMS)
The Tire Pressure Monitoring System (TPMS) will give you an early warning of any loss of tire pressure — a great safety aid on long journeys where a slowly deflating tire may not be noticed until the entry of a corner. It's also hugely convenient and offers peace of mind knowing you can just jump on and ride with one less thing to check.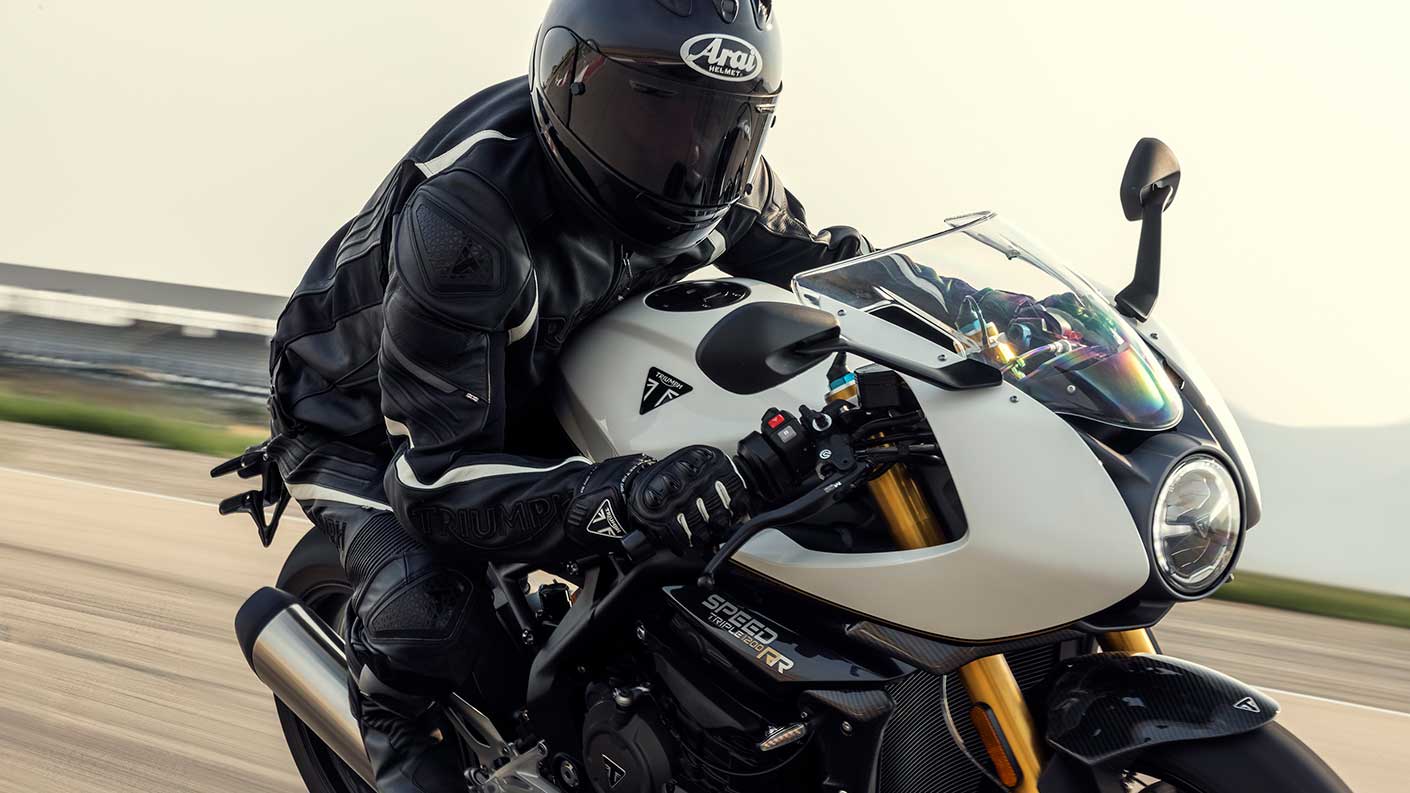 Internally wired heated grips
The internal handlebar wiring is already in place should you choose to add the heated grip kit. With an integrated button and three heat settings, these are the perfect answer to cold weather rides.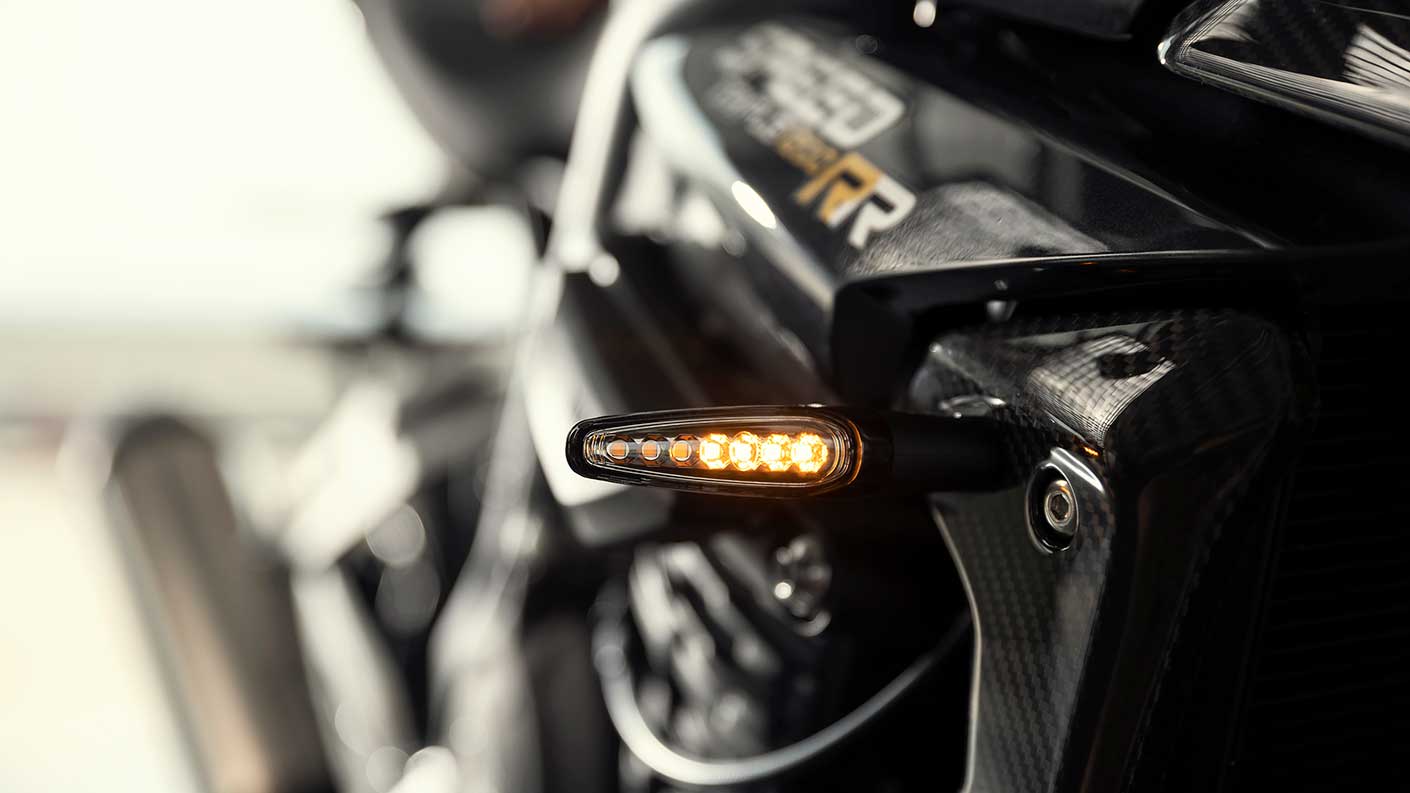 Scrolling LED indicators
Among the many subtle personalisation touches available, scrolling LED indicators complement the all-LED headlight and rear light, adding even more practical style to this impressive motorcycle.
While the focused, committed riding position inspires spirited riding — and quite possibly an addiction to racetracks — the Speed Triple 1200 RR is also comfortable over a distance, with superb wind protection from the cockpit fairing and a focused but ergonomic riding position.
A range of water-resistant luggage with quick-release mountings include a bespoke tank bag and tail pack to add practicality.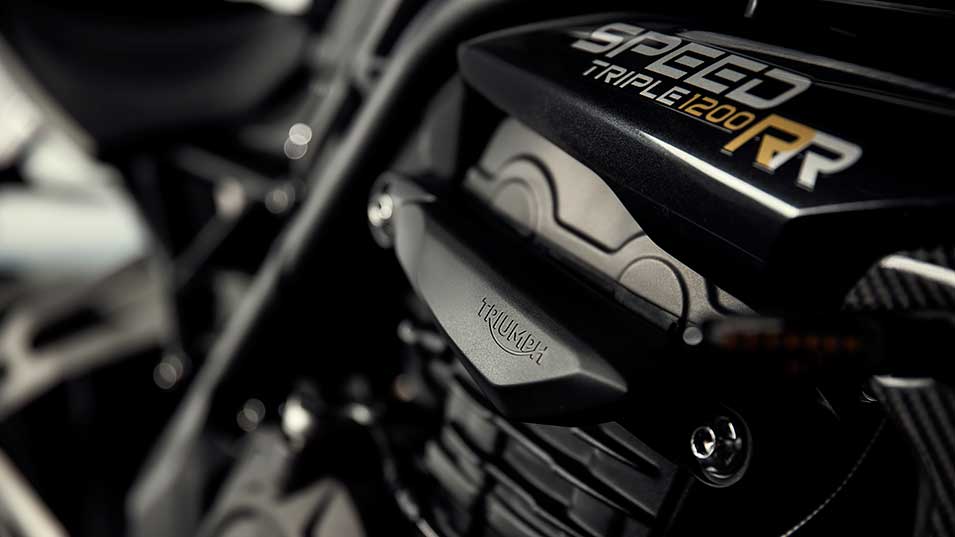 Frame and fork protectors, together with a rubber tank pad, will keep your bike looking pristine, helping to prevent accidental damage.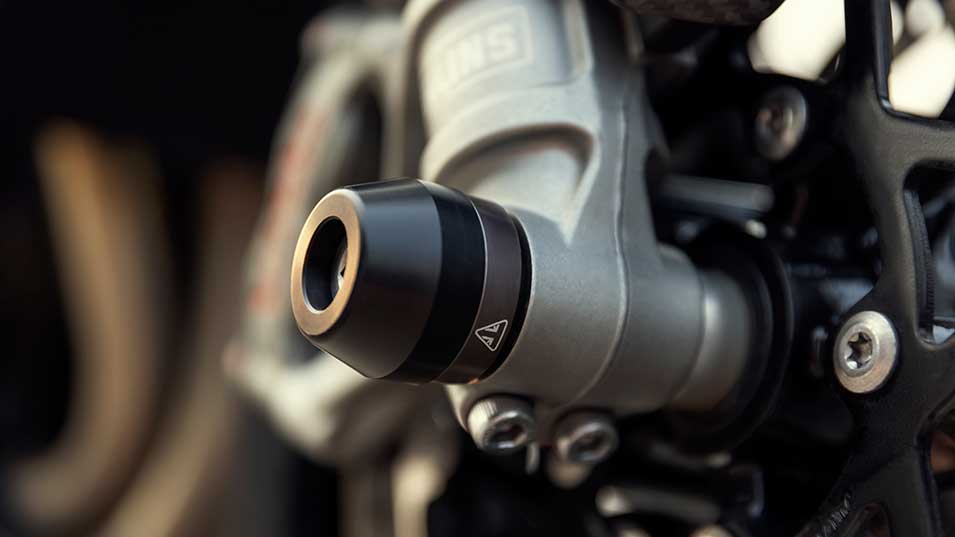 SPEED TRIPLE 1200 RR
As stunning to look at as it is exhilarating to ride, with the highest specification ever.
Price From $20,950.00