Triumph Factory Custom
ULTRA-PREMIUM CUSTOM MOTORCYCLES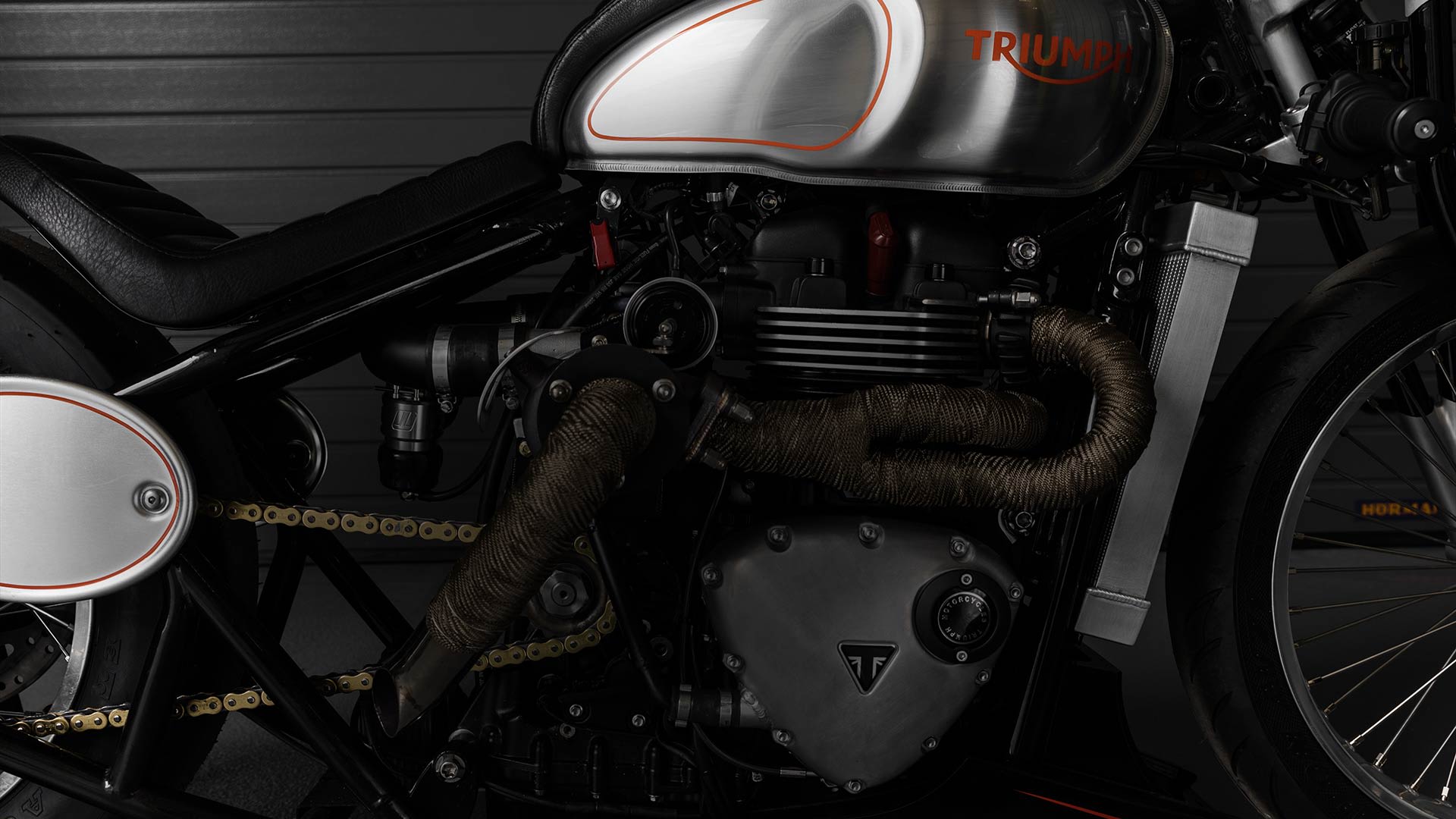 The new Triumph Factory Custom story represents the most beautiful, exclusive and desirable motorcycles ever made. Designed and crafted to the highest standards of specification and finish, these motorcycles are ultra-premium limited editions, inspired by a passion for the global custom scene and the absolute pinnacle of their kind with astonishing levels of performance, equipment and technology.
Advancing the way motorcycles are created has always been a major part of Triumph's success dating back to 1902; from the very first historic Triumph No. 1, to Edward Turner's revolutionary parallel twin engines, through to today's hair-raising 2019 Moto2™ 765cc Triple powerplant.
This is the story of how our latest approach to designing and building custom special motorcycles – the Triumph Factory Custom concept – became a reality.


CREATING YOUR OWN CUSTOM SPECIAL
Triumph motorcycles continue to take pride in designing, engineering, testing and hand-building motorcycles that give our riders the starting point for the perfect ride, and creating one's own custom special is an aspiration that many Triumph owners embrace. It's why over 80% of Street Twin riders choose to personalize their motorcycle and the latest Bonneville Speedmaster has a range of over 130 genuine accessories.
This ethos for creativity and personalization enables a whole new generation of Triumph owners to create their own custom motorcycle while maintaining all the stunning beauty and authentic character of a performance motorcycle. It's this enthusiasm that we notably embraced for ourselves in 2014.
2014 FACTORY CUSTOM PROTOTYPES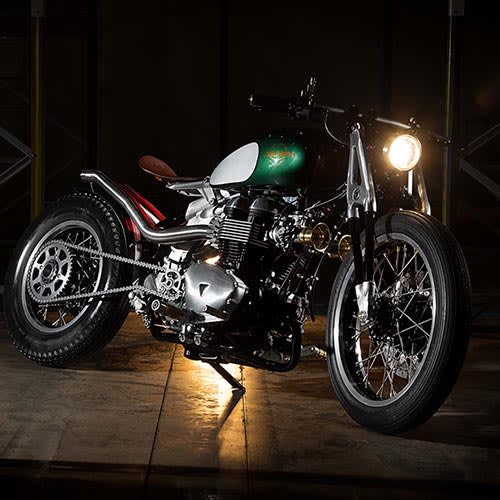 DESIGN CHALLENGE
In 2014 a challenge emerged from within Triumph Motorcycles' Hinckley headquarters. Supported by new advancements in capability and driven by their own passion for customization, our community of designers
and engineers took on the task of creating a vision of the ultimate Triumph custom build. Two teams were formed, and two fully-functioning prototypes were meticulously designed, engineered and hand-built.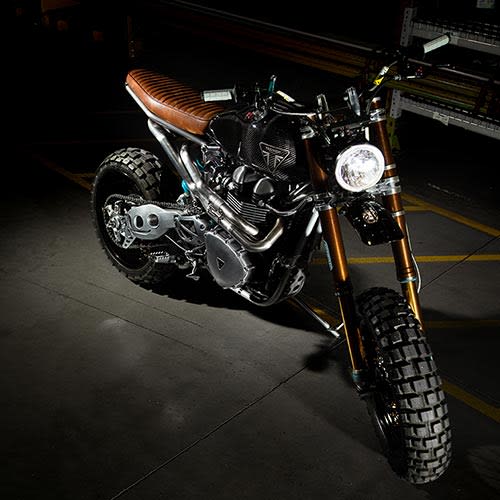 "TFC1" AND "TFC2"
The result was two of the most beautiful Triumphs ever created; a Bobber and a Scrambler, known as TFC1 and TFC2, respectively. Both displaying stunning custom engineering innovation, exquisite curves and an aesthetic that showcased the incredible potential of in-house custom Triumph builds. These beautiful creations only intensified our passion for customizing, and TFC1 and TFC2 heralded the beginning of an exciting new approach to Triumph factory customs.


CUSTOM INSPIRATION
Inspired by these handcrafted successes, as well as the huge growth of our own Modern Classics lineup and retro custom category, we have been leading a transformation in customer personalization for years, with Triumph motorcycles featuring as the starting point for countless professional builds. The worldwide interest for Triumph custom specials continues to grow every year and the many examples of individual creations we build in our own factory workshop, for our own brand fans, continue to showcase our enduring passion for the art of the motorcycle.
BRAND AMBASSADOR CUSTOM BUILDS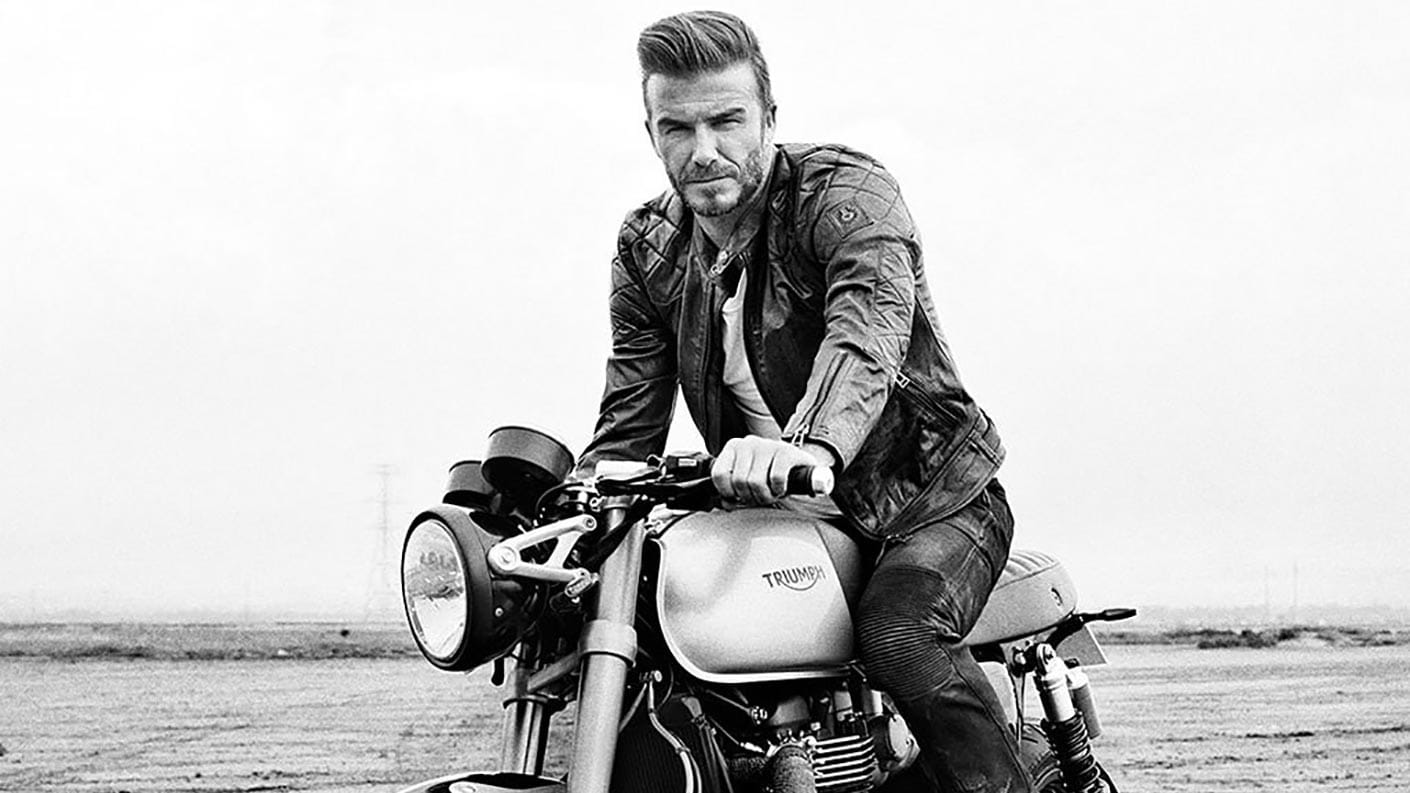 DAVID BECKHAM
'Outlaws' Thruxton R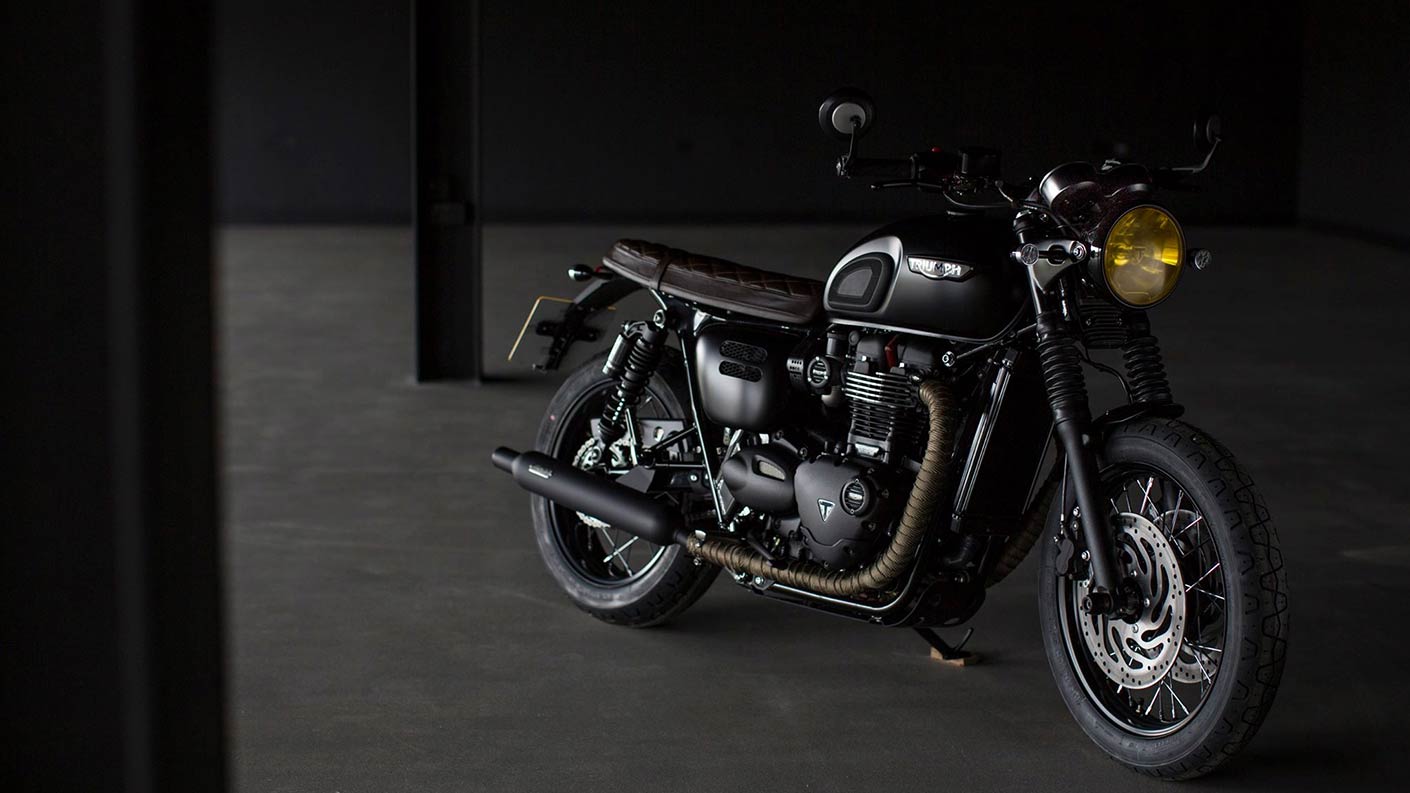 Rupert Grint
Bonneville T120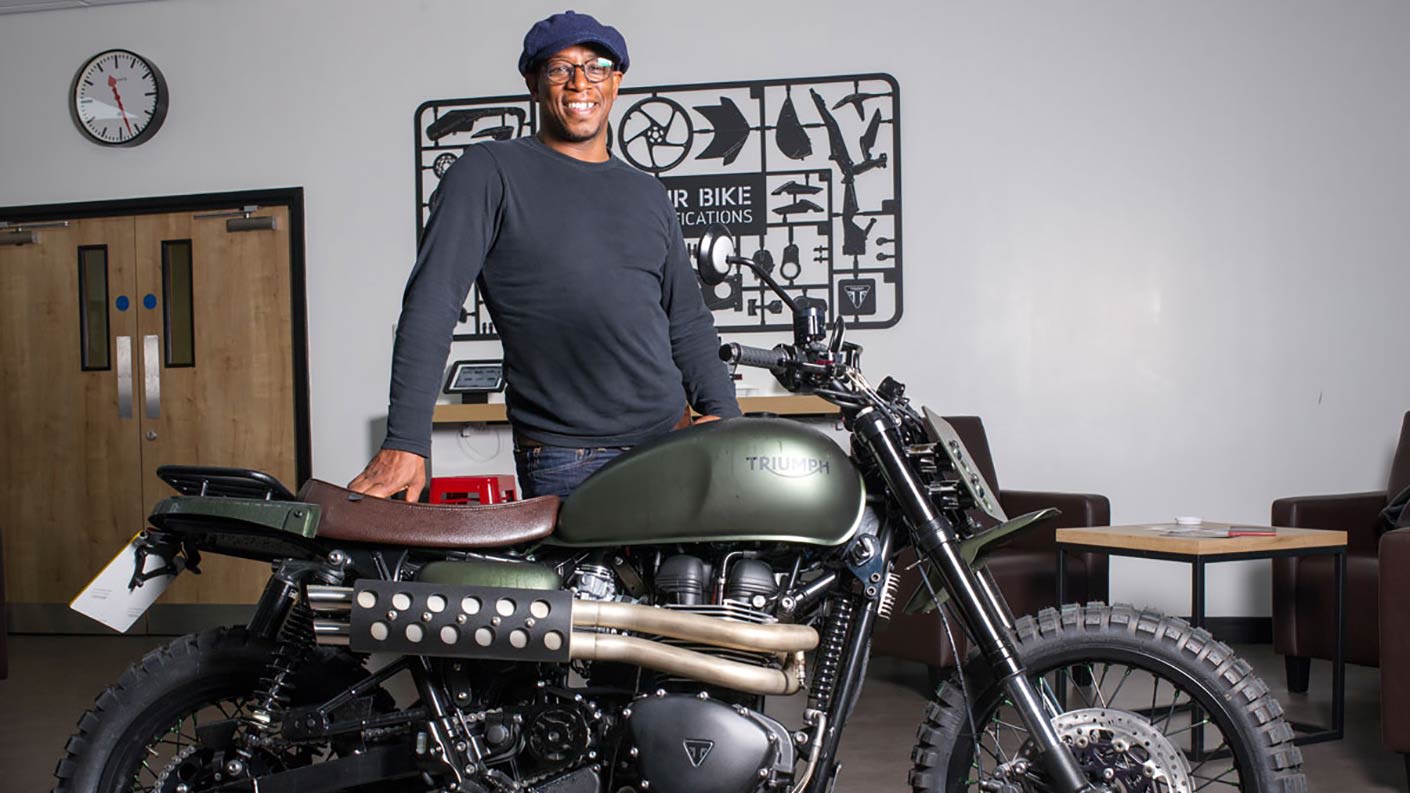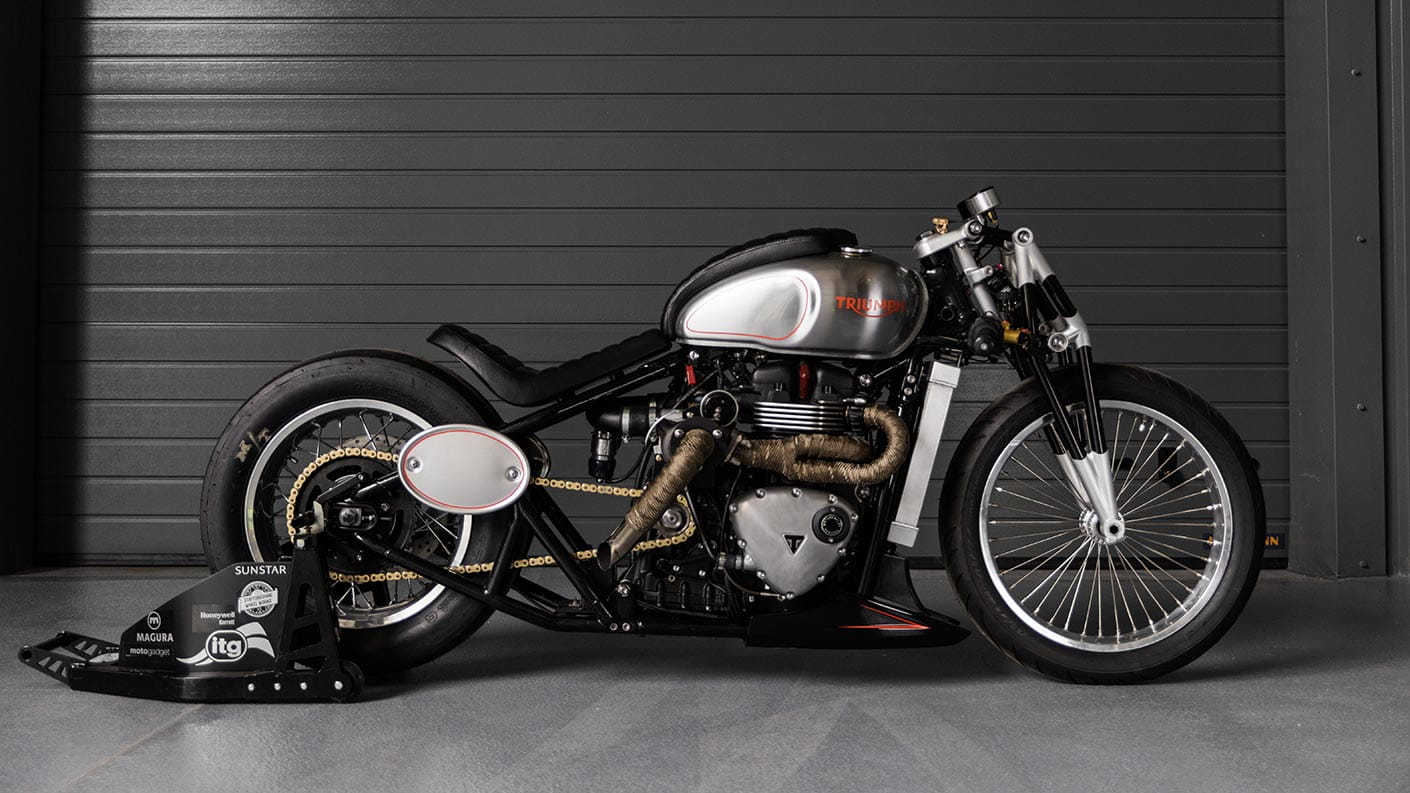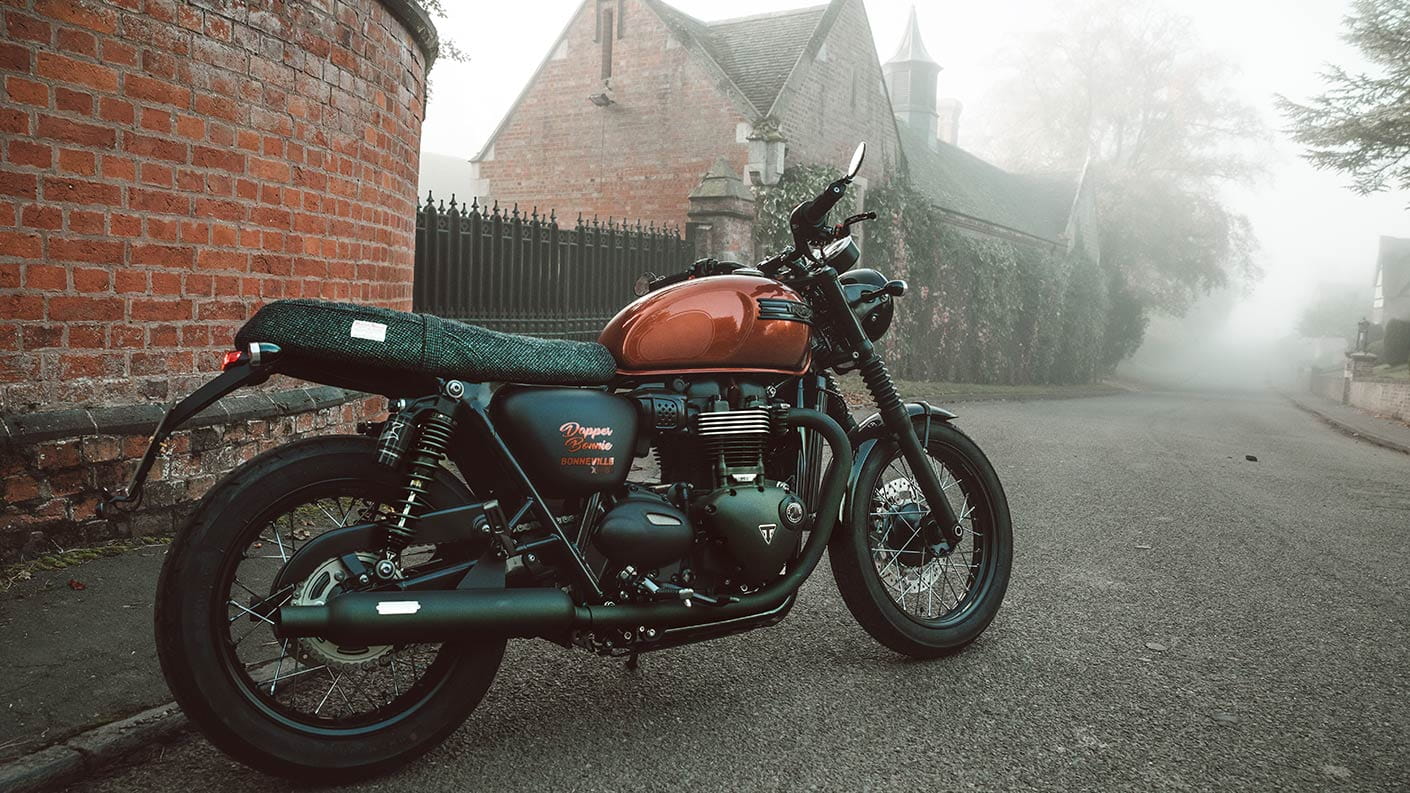 DGR 'DAPPER BONNIE' 2017
Bonneville T100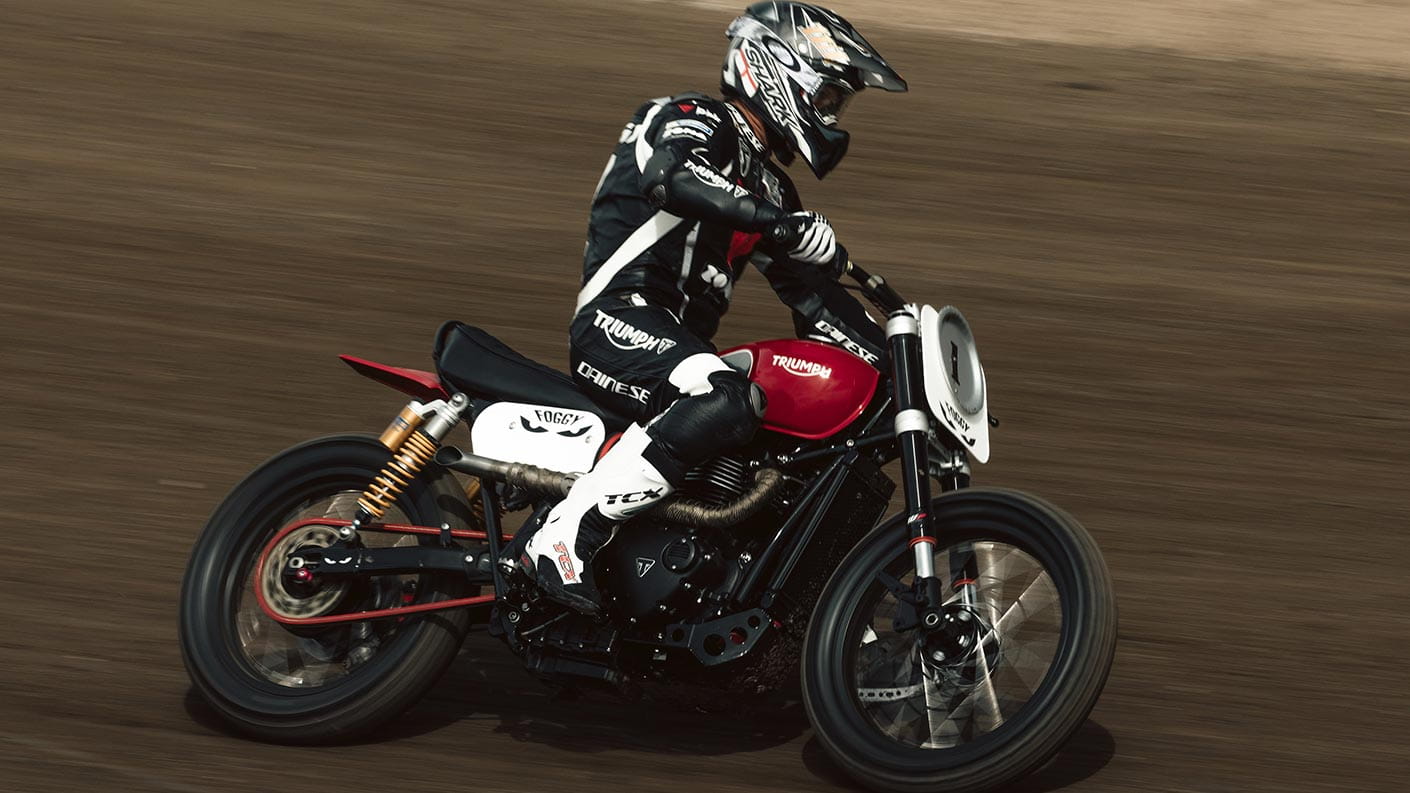 Dirt Quake 2017
Carl Fogarty's custom Bonneville T120 Scrambler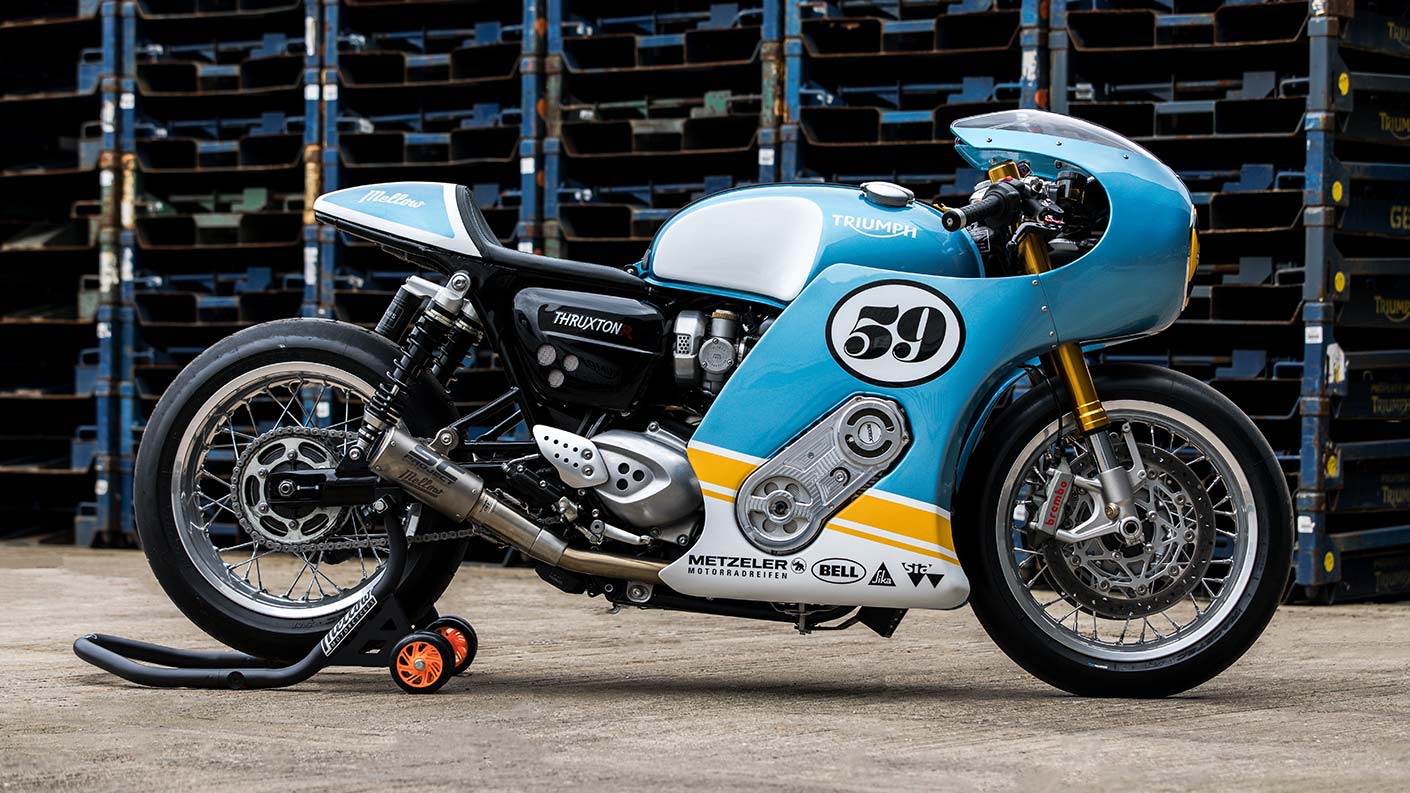 Sultans of Sprint 2018
Thruxton Supercharged Racer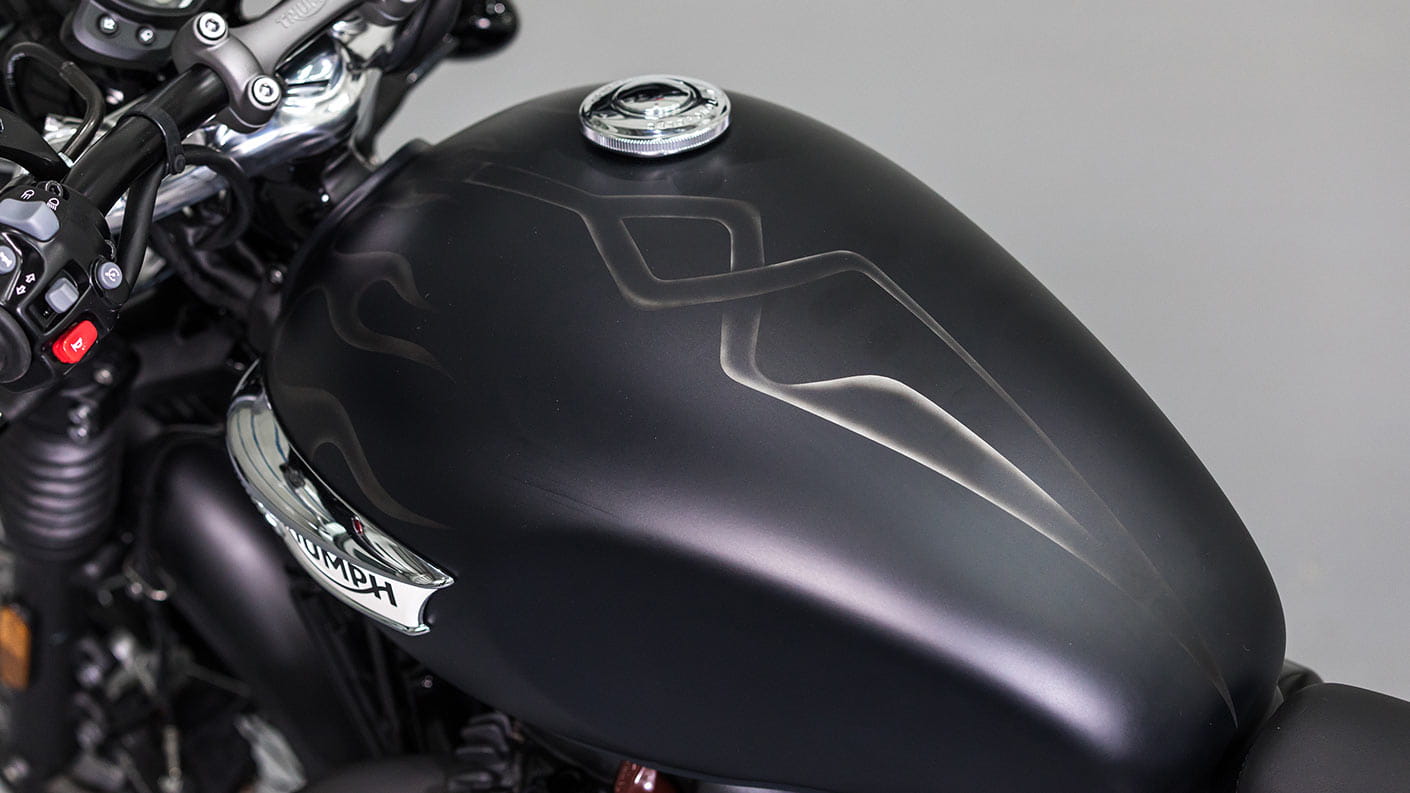 LUKE EVANS
'Black Arrow' Speedmaster
PIRELLI ANNIVERSARY CELEBRATION 2016
Street Twin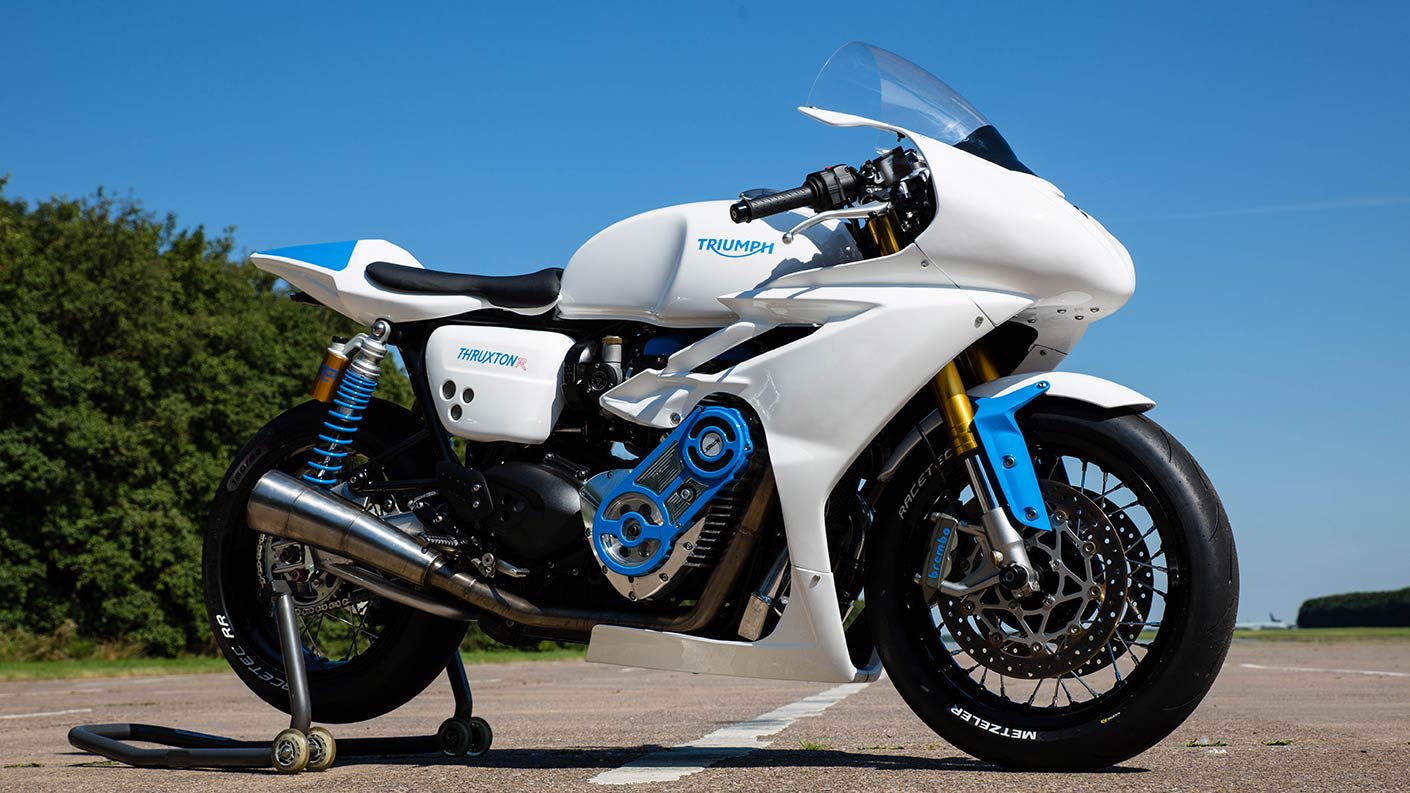 Glemseck 101
Supercharged Thruxton R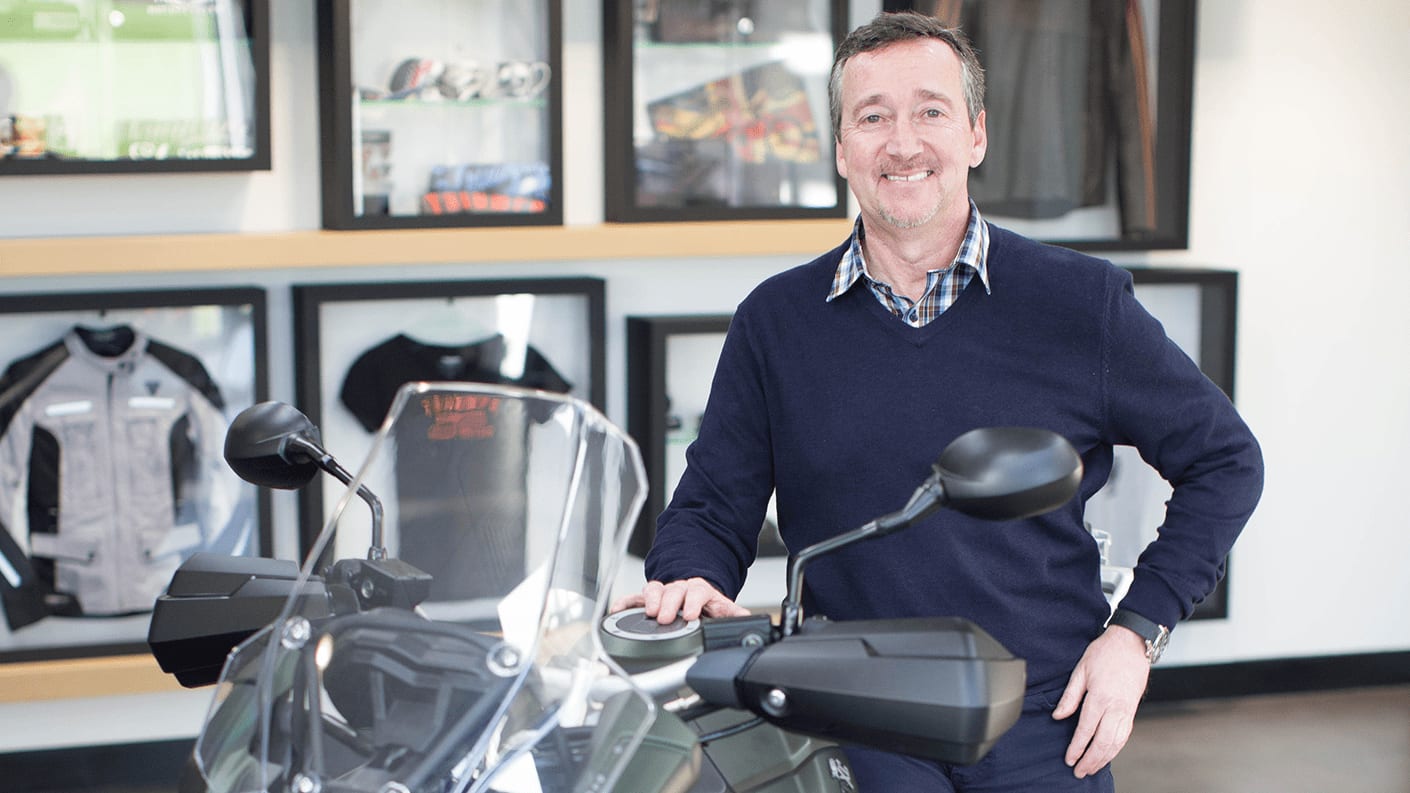 FREDDIE SPENCER
'Dark' Bonneville T120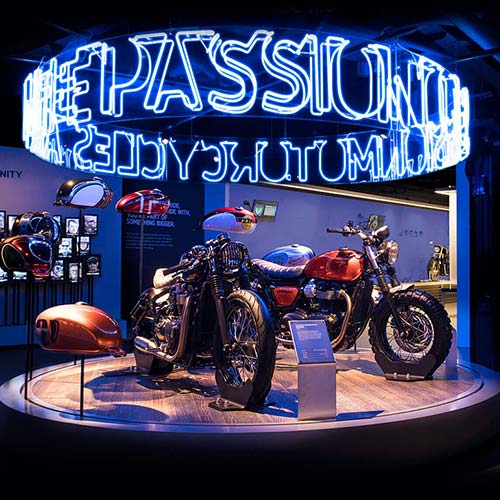 TRIUMPH FACTORY VISITOR EXPERIENCE
We share an undying passion with our riders for seeking the perfect custom ride, as evidenced by the custom showcase and hand painted tank display at our Factory Visitor Experience in Hinckley, which opened in 2017. As well as exciting Triumph specials from custom builders around the world, the Factory Visitor Experience hosts many examples of our own factory team's creative and engineering passion; from the smallest touches to the most breathtaking transformations.


NEW TRIUMPH FACTORY CUSTOMS
We demonstrated our passion and our customizing expertise across many individual motorcycle builds over the last few years and now, in a pure celebration of motorcycling, our new TFC offer of beautiful limited edition creations demonstrates Triumph's unique custom design capability for producing world-class motorcycles, each delivering a higher level of specification, performance, crafted design, detailing and finish than ever built before.
THE TRIUMPH FACTORY CUSTOM COLLECTION