TRIDENT: TRIPLE-POWERED TRIUMPH LEGEND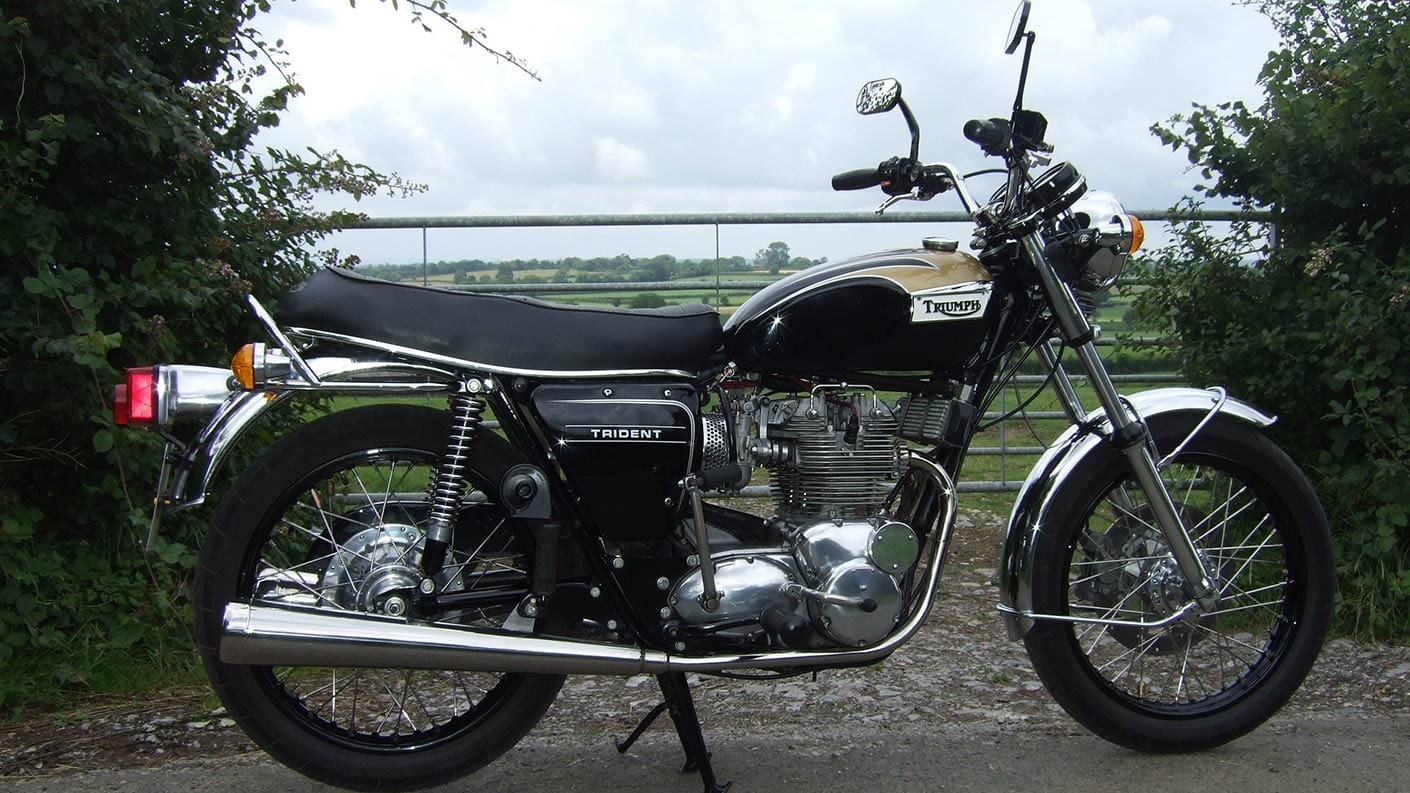 The original Triumph Trident set a new standard for performance when it was first introduced in 1968, and the name was subsequently reintroduced into the Triumph line-up in 1990 at the rebirth of the brand in Hinckley.

Designed by Bert Hopwood and Doug Hele, the three cylinder Trident started a bloodline of triple-powered Triumphs, which continues today with the new generation Tiger 900, Tiger 1200, Speed and Street Triples, and the world-leading Rocket 3.

Launched in 1969 under two different brands and names from the BSA group, which owned both Triumph and BSA, the Triumph Trident and BSA Rocket 3 were very similar motorcycles, both powered by the torque-rich triple, with both brands achieving race success within Europe and the USA in the 1970s. The most famous of these motorcycles for Triumph fans was the legendary 'slippery Sam', which went on to win five consecutive Isle of Man production TT race wins from 1971 to 1975.
Peter Hatfield, Triumph fan and collector, who owns the stunning 1974 Triumph Trident you see below, tells us what makes this such a special motorcycle.
"With a very nice 1968 T120R Bonneville already in my garage, and no project for the winter of 2015-2016, the itch for a Trident had to be scratched – I'd had one back in the day. I cast my sights to the place where 70% of all Triumphs were exported: the US of A. I chanced upon what appeared to be a very tidy Trident, and what's more, it was one of the last right foot change T150 models. I shot off an email to my buddy in Illinois, Dave Fahringer, and next morning awoke to an email with the words: you now own a Trident."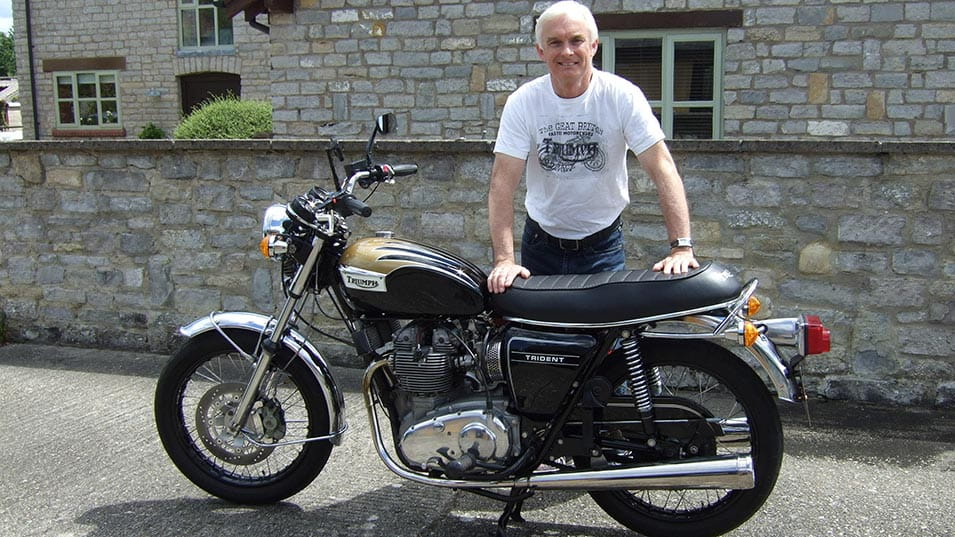 "After many weeks of anticipation, the Trident finally arrived back to its place of birth. An initial light restoration with a new exhaust reinstated the bike's aesthetics. However, it ran poorly, and the brakes didn't brake. New Amal Concentric carburetors resolved the former problem, but the latter required more drastic action. Not being a stickler for originality, a new 12" floating disc was fitted, along with a modern Triumph master cylinder, which made the bike more suited to the cut and thrust of today's road conditions."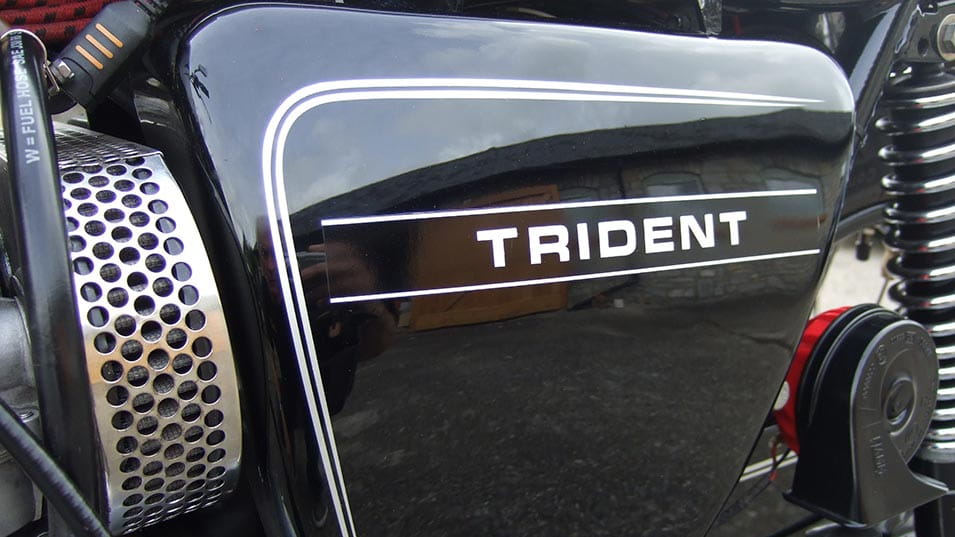 "A total overhaul of the electrics with a bespoke wiring loom, modern Triumph switch cubes, and daytime running lights completed the job. Or so I thought. A rumble from the primary chain case was tracked to a worn hub and clutch, replacement of both restoring a quiet drivetrain."
"With its 58 bhp the Trident was faster than its arch nemesis, the Honda CB750, and handled better to boot. It is more than capable of keeping up with traffic today, and can, indeed, surprise many a contemporary machine.