Triumph Genuine Luggage
Take your perfect ride even further with a huge choice of genuine Triumph luggage items that have each been designed especially for your motorcycle.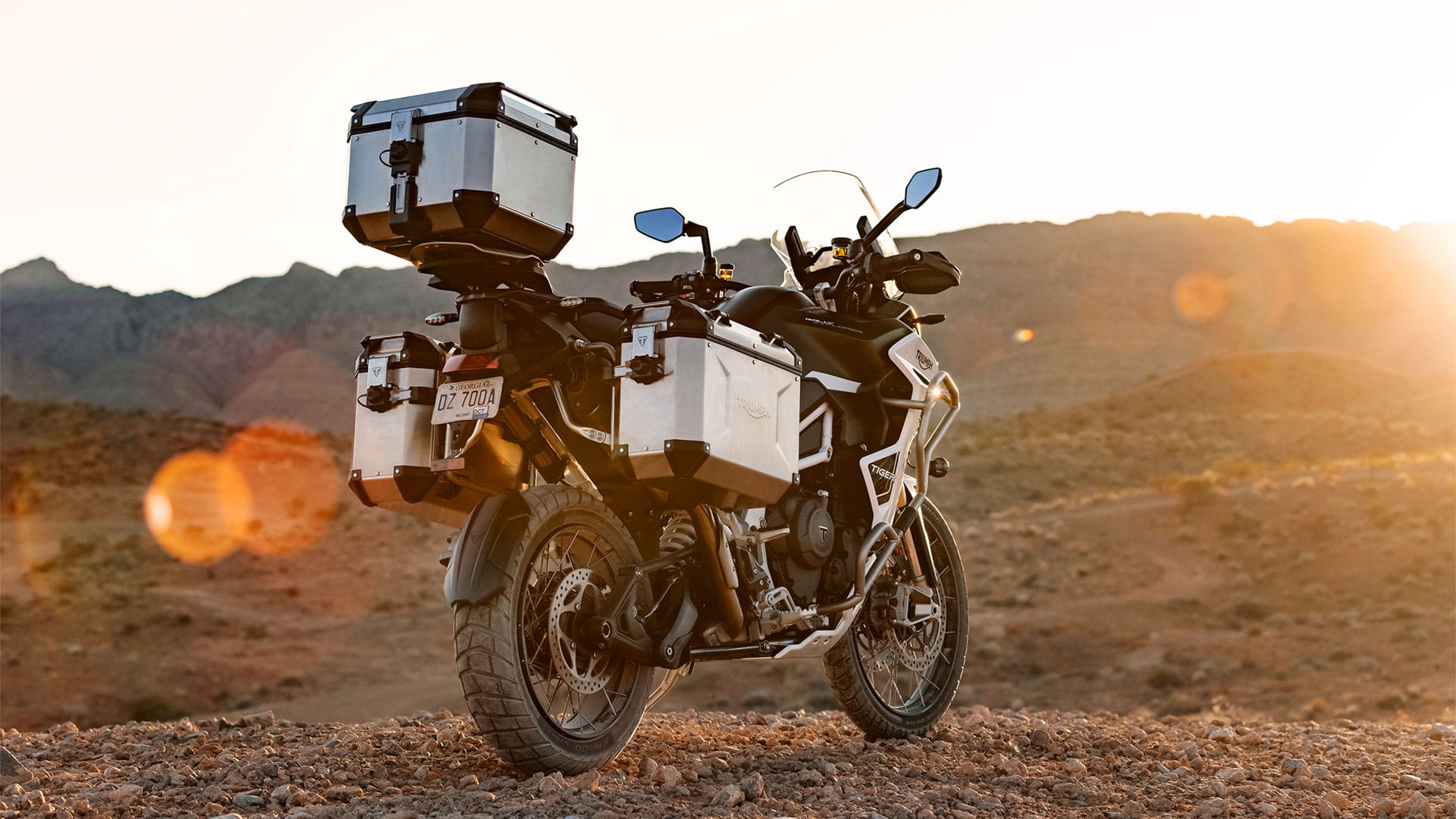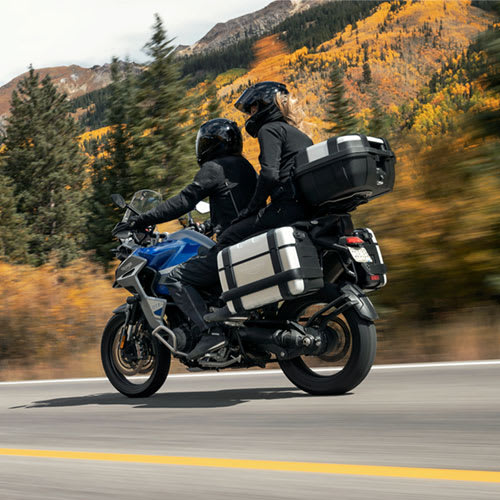 Ride further 
Triumph luggage and Triumph accessories are designed here by riders, for riders. Our highly qualified engineers ensure a perfect fit, seamless compatibility, and uncompromising safety standards.
As well as the luggage items below, our website has more information on the full range of accessories, so once you've chosen your favourite luggage items, simply order from your local Triumph motorcycle dealership and enjoy your ride even more.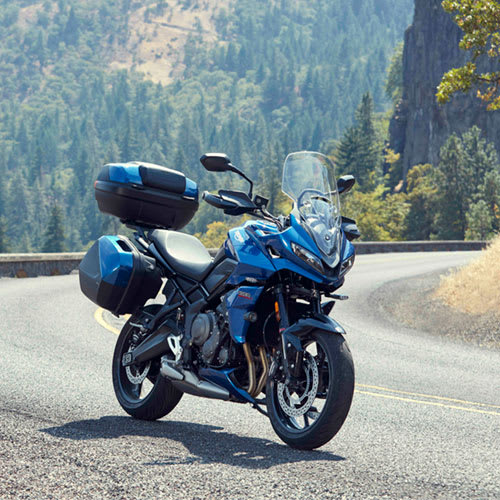 Why fit genuine  luggage?
All Triumph luggage and accessories are engineered and tested alongside our bikes and, just like Triumph motorbikes themselves, they come with a 2-year warranty for even greater peace of mind.
Each item's rigorous quality testing is a key part of a development process that can include stability testing, overload testing, mileage testing and pavé-accelerated durability testing (plus many more). As a result, such high standards are part of what makes Triumph luggage the perfect enhancements to your perfect ride.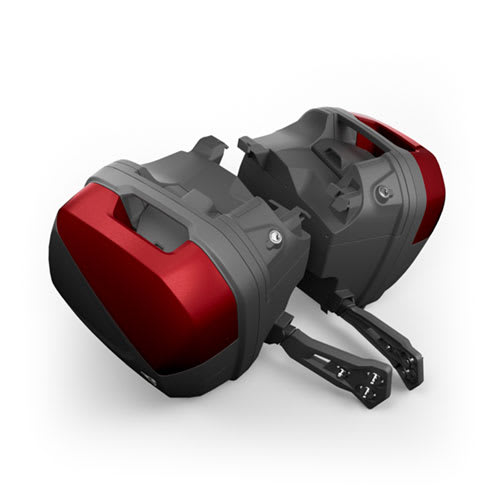 Integrated Panniers (Pair)
Bespoke injection moulded panniers with a total 57 litre capacity that can accommodate an XL full face helmet in each pannier. Panniers feature ignition matched keys and class leading, fully integrated mounts including moulded third mounts.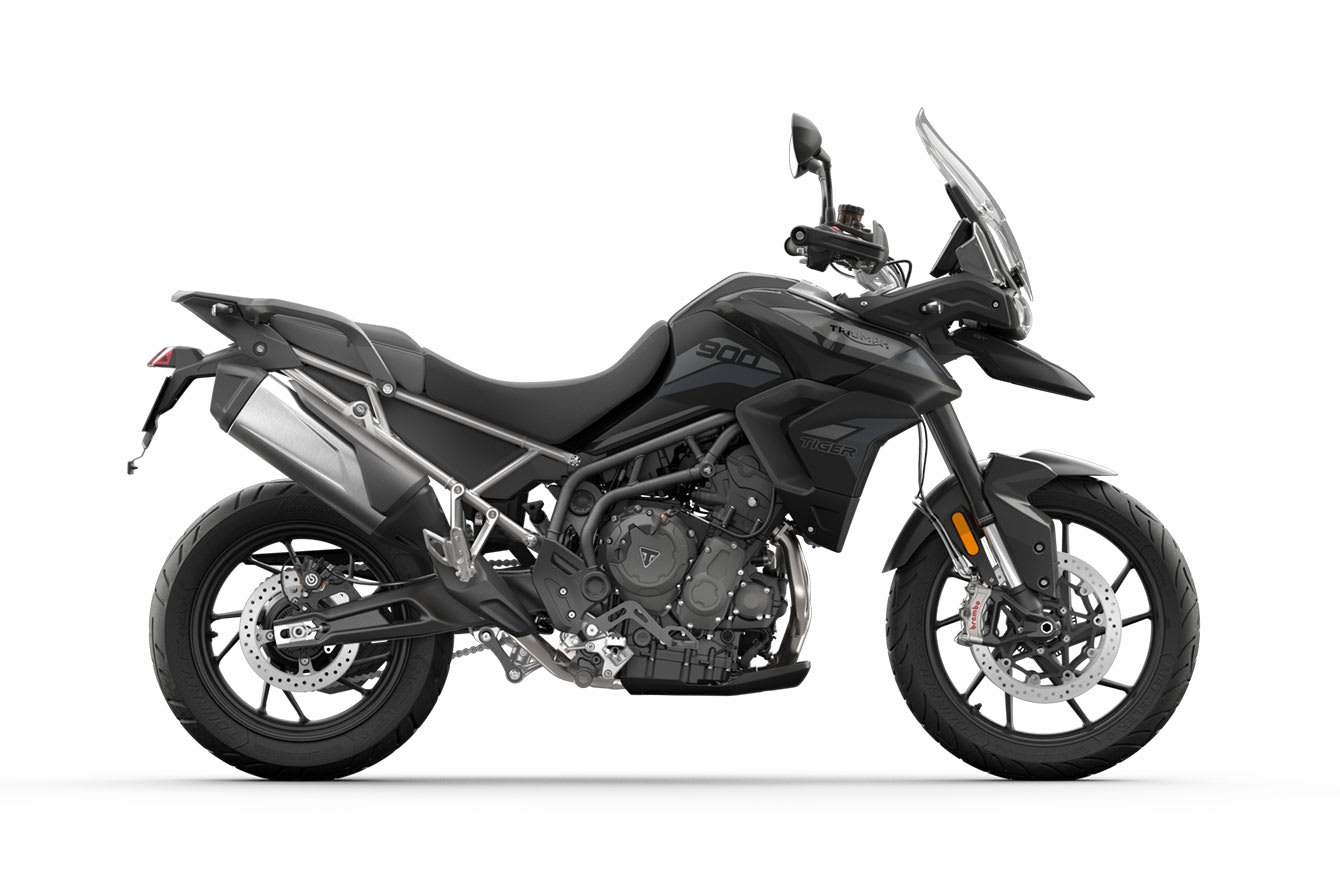 TIGER 900 STYLE
When authentic styling and details matter, our contemporary accessories provide an exceptional finishing touch with enhanced practicality.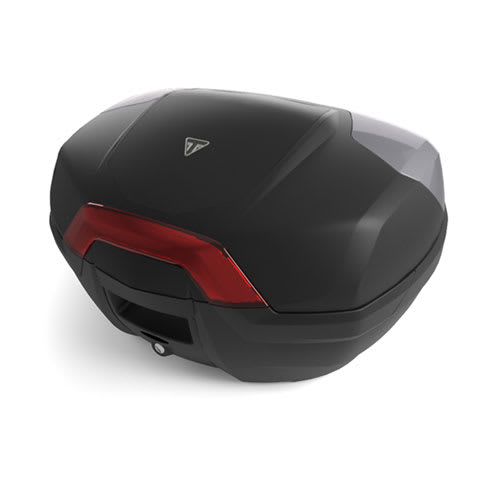 Twin Helmet Top Box
Stylish Injection moulded, 49 litre capacity Twin Helmet Top Box, that can accommodate two full face helmets. Lockable with ignition matched keys for extra security.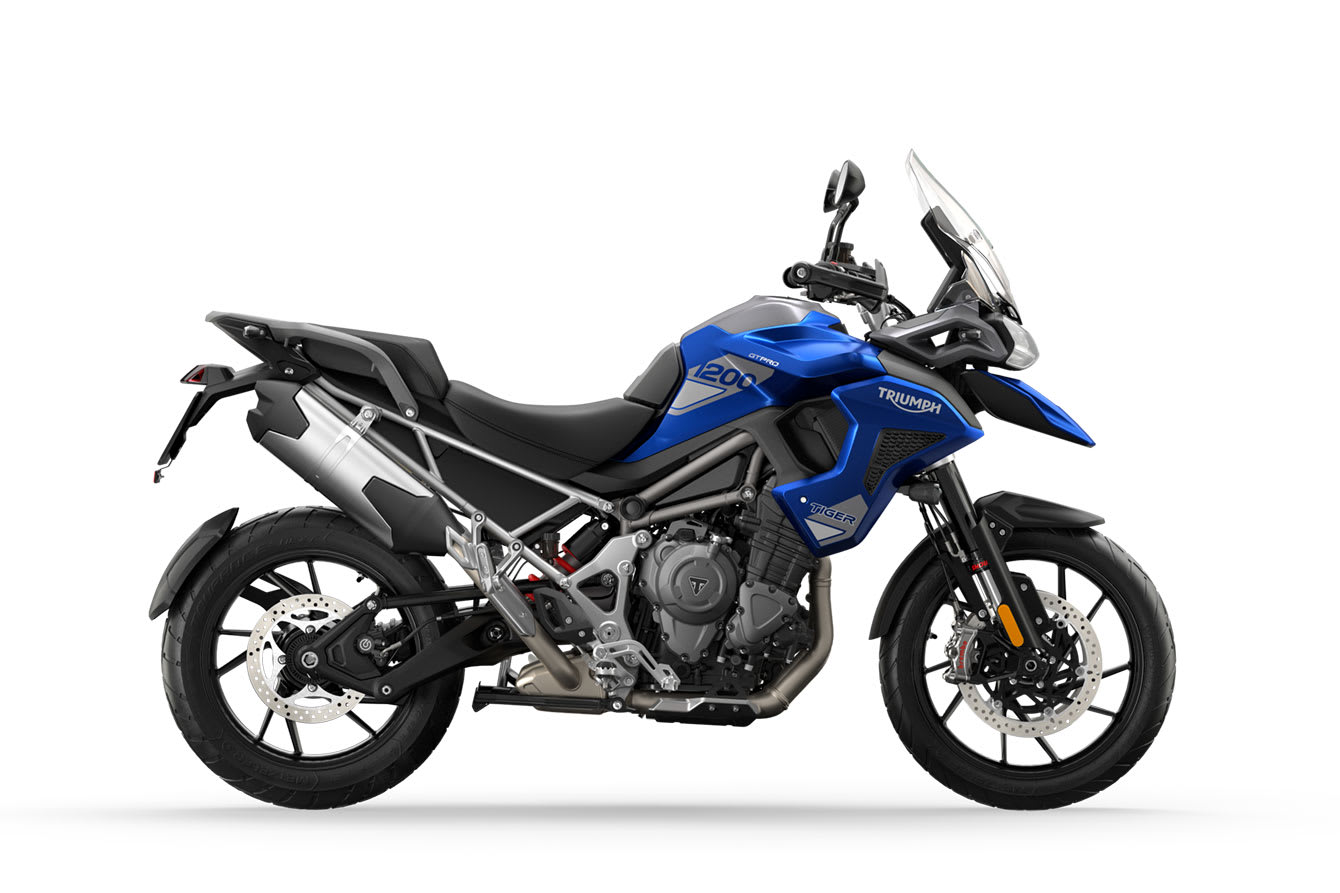 TIGER ADVENTURE
Add to your touring capability with Triumph adventure luggage designed to meet all the rigours of the most epic of journeys.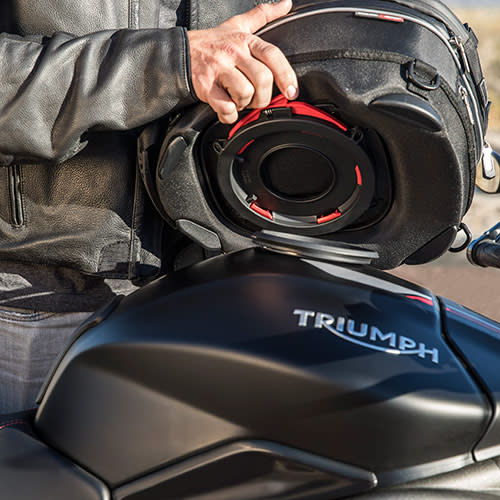 FEATURED: QUICK RELEASE SYSTEM
A super-convenient mechanism that attaches to your tank and enables quick and easy fitting and release for a Triumph tank bag, securely holding it in place while allowing full access to your fuel cap.
Luggage
Make sure that you don't over pack your luggage, so it doesn't creep over the maximum recommended weight – if in doubt, check your Owners Handbook.
You can access and download a copy for free from this website.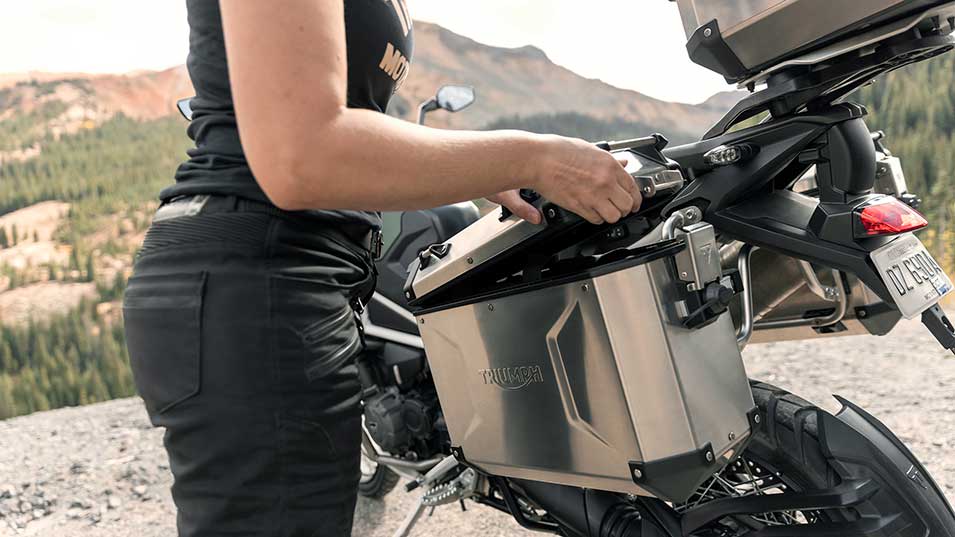 Triumph luggage and accessories
Maximum practical capability and style. For all our very latest luggage offers, contact your local Triumph dealership.
FIND A DEALER